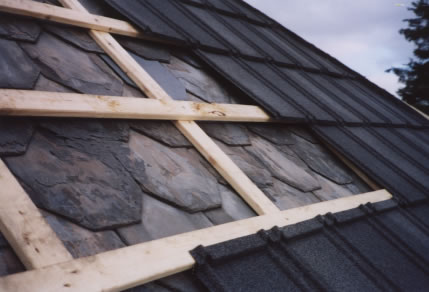 Here in northern Nevada, we've been enjoying a beautiful fall - chilly nights but calm, sunny days. Still, we're closing in on November, and no matter where you live, it may be a good time to take a close look at your roof.
If you doubt it's ability to get through another winter, now is the time to act. Your smartest first move is some homework. After all, considering the expense and the scope of most re-roofing projects, it just makes sense to thoroughly investigate your options before making any decisions. But there's a catch - there's so much information out there, how can you be sure about the right purchase?
Here's the best answer - you should buy the best roof you can afford and hire an installer you trust.
Lots of people claim to be experts in their field, and roofing is no exception. And that means you'll find no shortage of opinions on what you should and should not do. The trouble with speaking to a wide range of people for the average re-roof project is all those conflicting opinions, which tends to create more confusion than anything else.
Keep in mind that some of the worst roofers have the loudest voices, and some of the best are the least vocal. It's a funny trade because being a good roofer doesn't have much to do with being a good promoter. In many cases, the promotion part tends to substitute for the skill set when it comes to getting business, and the client doesn't catch on until far too late.
So protect yourself. Remember that it's the details that make the difference between a good roof installation and a bad one. Specifying and installing the right details in the right way is the best way of assuring the fewest possible problems.
In every cases, a good roof material installed by an experienced roofer (who isn't being rushed) with the right detail execution is the best possible choice. It's problematic, then, that many roofers skimp on the details to bring down their price and "get the job." The roof may look fine at first, but nature finds the weaknesses in a sloppy installation - every time
For any re-roof job, you can't go wrong by finding someone you trust, taking his advice, and then getting out of his way so he can execute the project the way he wants. That way, he can stand behind the job and you'll have the confidence of knowing you have an expert on your side.
As for that homework beforehand - starting with our free 50-page re-roofing booklet is a never a bad move.