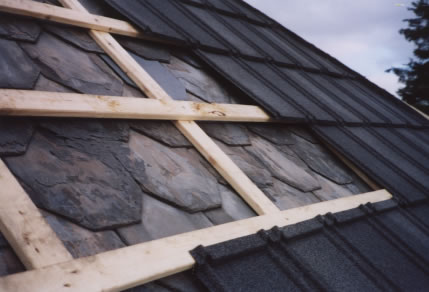 Once you realize it's time for a new roof, where should begin? A new roof is a big purchase, and like other large home upgrades, it's sensible to begin with a bit of research. It quickly becomes clear, however, that there is no shortage of information out there. So how do make a final decision when you're ready to purchase that new roof?
The most useful information we can offer is this: Buy the very best roof you can afford, and then find an installer you trust, one with good references, to make sure those materials are installed properly.
It's simple to find people who claim to be experts in their field. Roofing is no exception. You'll find endless opinions about what you should and absolutely should not do or buy. Unfortunately, the downside to querying lots of people for your re-roof project is the diversity of opinion often causes more confusion than clarify.
So here's another tip - some of the worst roofers are also among the loudest, and some of the best installers are the least vocal. It's a funny trade because being a good roofer has almost to do with being a good promoter. Unfortunately, promotion can sometimes trump skill and experience when it comes to geting business. It's the customer who will learn that the hard way.
Be very clear that it's the details that make the difference between a good roof installation and a bad one. Specifying and installing the right details the right way is the best way to avoid problems down the road. A good roof material installed by an experienced roofer (who isn't rushed) with the right attention to detail is always the best possible choice. There are many roofers who skimp on the details to bring down their price and "get the job." While the initial appearance may be as expected, nature finds the weaknesses in a poor job evey time.
For any re-roof job, find someone you trust, take his advice, and then let him do the project the way he wants. That way, he can stand behind it and you have the confidence of knowing you have an expert in your corner. And remember, do your homework first. You can start with our free 50-page re-roofing booklet.