You may be one of the many, many people who immediately pictures a certain type of metal roof when the topic comes up. And it probably looks something like this: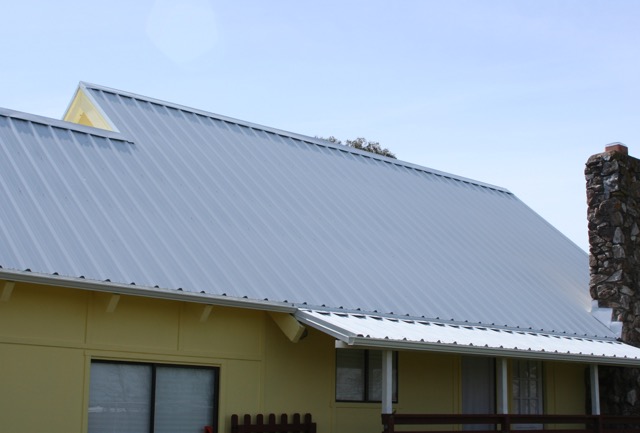 And while you'd be right - this is, most certainly, a metal roof - it's just the tip of the iceberg.
Although I've written about this many times in the past (me and a hundred others!), the truth is that metal roofs come in more shapes, styles, sizes, and colors that any other type of roof material.
Because there are literally hundreds and hundreds of varieties, the prices for metal roofs vary nearly as much. When people ask about the cost of a metal roof, it's almost impossible to offer an answer that isn't immediately preceded by, "It depends on which one!"
I was reminded just the other day how few people are aware of the wide number of choices in metal roofing when I was asked if we could supply a metal standing seam roof in a color similar to "a shingle" that was being considered for a new home. The owner had his designer include metal on some dormers, but was considering asphalt shingles for the rest of the roof area. When I asked why, he said that the style of home he was building required a shingle style roof. When told that he could match the metal dormers with a metal shingle, he was quite surprised. He had no idea there was such a thing as a metal shingle and that matching his dormers with a different style of roof would not be a problem.
The price for the metal shingle roof he chose wasn't prohibitive, and he wouldn't have to worry about replacing his shingles in the next 20 years or less (a common issue with asphalt shingles). If you're one of the people who aren't familiar with the variety of styles offered by metal roofs, but want the superior performance and lifespan they offer, consider some of these beautiful metal roof options.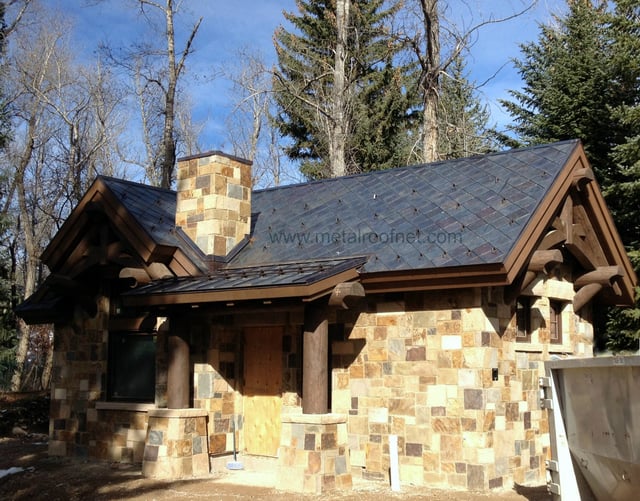 Our
copper shingles
are stunning and compliment a range of architectural styles.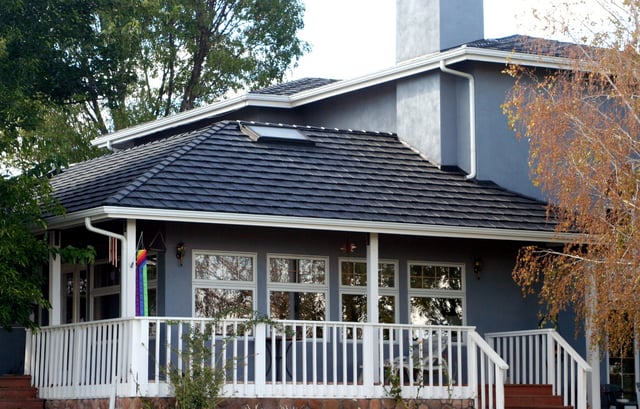 Our Energy Star certified
shake
is a durable classic.