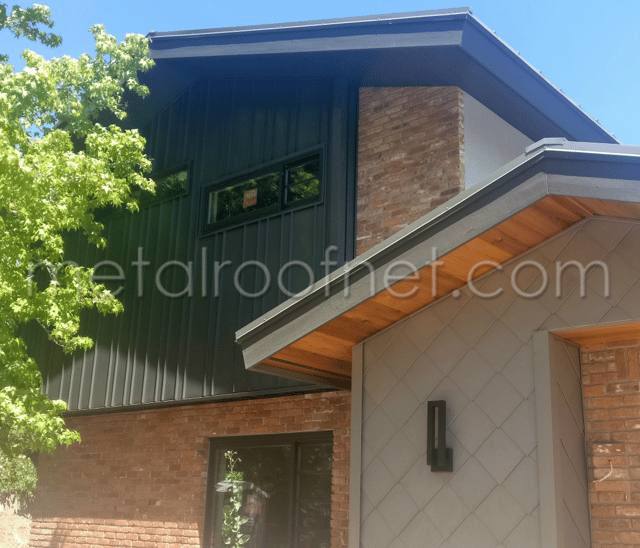 This metal roofing project features
two kinds of metal in three colors and three different profiles.
We designed it for a client with a strong background in architecture, who was inspired to use metal as an architectural feature to complement the original brick on this mid-century residence in Reno, Nevada.
Metal Roof Network supplied the metal roof panels and the S-10 diamonds in solid zinc for a siding feature at the front entry, plus a random width vertical panel in a third color of finished steel for the second story accents.
As you can see, the job isn't quite finished, but I had to take pictures because it's such a lovely customization of our metal manufacturing capabilities and it looks better and better all the time. I can't wait to see the finished house, as our client certainly has great style and creativity.
Metal roofing solved many functional and aesthetic concerns of this particular project, and it's a wonderful example of just some of the very big variety of styles, colors, and material options we can produce.