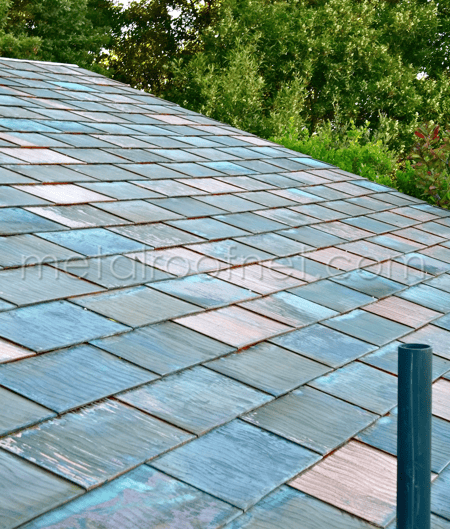 Copper roofing is our specialty here at Metal Roof Network, and one of the very first questions we hear when this material comes up is likely what you'd image. Everyone wants to know, "What does a copper roof cost?" Here's what you need to know about the price of copper roofing.
Copper Roof Pricing
Copper prices are somewhat volatile, as copper is an internationally traded commodity in high demand. With that in mind and generally speaking, you'll find copper roofing material prices in the range of $8-12 per square foot in the most commonly used gauges and profiles.
When preparing your budget, remember to add delivery costs, trims and accessories, and a percentage for waste (typically 10-20%).
Labor Rates for Copper Roofing
Labor to install copper roofing materials should be comparable to installing most other types of metal roofing choices, provided all other variables are the same.
Typically, the installed cost of a copper roof will end up in the $15-30 per square foot range. That's quite a wide variation, which accounts for all of the many differences between roof types and configurations, as well as local installation requirements and labor costs.
While these prices will give you a ballpark number for your copper roof project, dialing in specifics will very quickly give you an accurate figure. We'd love to help you find the perfect copper roof project - contact us today.