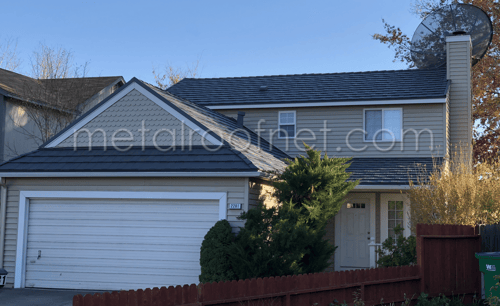 This photo isn't a brand new metal roof - it's of an Energy Star certified metal shake roof that we supplied more than five years ago. Yet it looks like that roof was just upgraded yesterday. The durability of metal roofing is something that we write about all the time, but it's reassuring to see the real world performance of the material.

Real World Examples of Durable Metal Roofs
We regularly tout the features and benefits of metal roofing, including:
Unrivaled durability
Fire resistance
High-wind resistance
Broad array of profiles, colors and materials
Exceptionally long life span
But for many people, these benefits are nothing more than academic notions. And that's often true until you see them in the real world years after installation.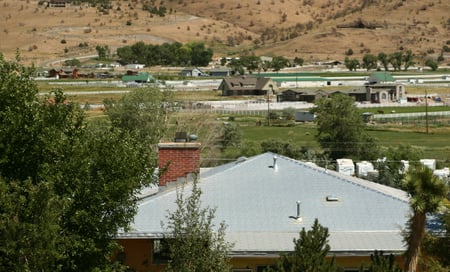 This is a photo of a metal roof that was made in the same plant of the same material - and installed in 1957. That's more than 60 years ago. Imagine another roofing material that would continue to perform its duty day in and day, here in northern Nevada, without needing replacement. If you can't think of a roofing option besides metal, you're not alone. Durability and metal roofs are synonymous, and the association is well-deserved. And don't be fooled into thinking that all metal roofs share the same aesthetic. There are endless options for a metal roof that will look beautiful and perform even better. Contact us today for more information.