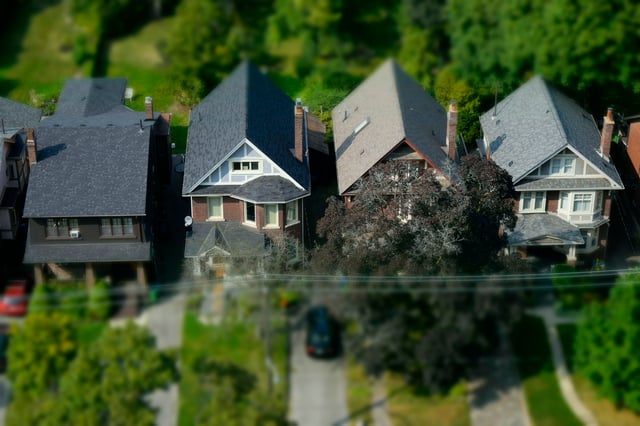 When people think about their home, the roof doesn't usually come to mind. In fact, we rarely tend to think about our home's roof, until it's shedding bits of debris all over the lawn after a storm or water is suddenly pouring in through the ceiling.
That's worrisome, because by the time these kinds of issues are happening, your roof problem is likely to be a very big problem indeed. Luckily, it's simple enough to keep the roof on your radar to avoid huge, expensive problems. Here's how to avoid big problems with your roof.
Signs of Trouble
If you have any reason to suspect that your roof has missing, loose or damaged pieces...
If you can suddenly see spots of brown or black on any part of the ceiling inside...
If your neighbors have roofs of similiar types and ages, and replacements or repairs are being done...
Then Do This Now
Pay a professional roofer to climb up on the roof for his assessment of its condition. Look for someone who has at least ten years of experience in your part of the world, and listen carefully to his recommendations. An assessment like this will probably cost you $50 to $100 or even a little higher, but it's better to pay this amount than to opt for the "free evaluation." Why? By paying upfront, you're more likely to cut down on some of the self-interest a roofer might have when he shares his findings.
If this review reveals that your roof is still in good shape, you can rest easy. If the roofer has bad news, ask for photos. This is hands-down the best way to determine whether you have the time and money to repair or replace the roof well before you begin finding pieces on the lawn or water dripping into the house.
Keep in mind that a quality metal roof system is a permanent roof solution, and you can avoid the headache of roof repairs and replacement every ten to fifteen years by opting out of the disposable roof cycle. Download our free guides now to learn more.