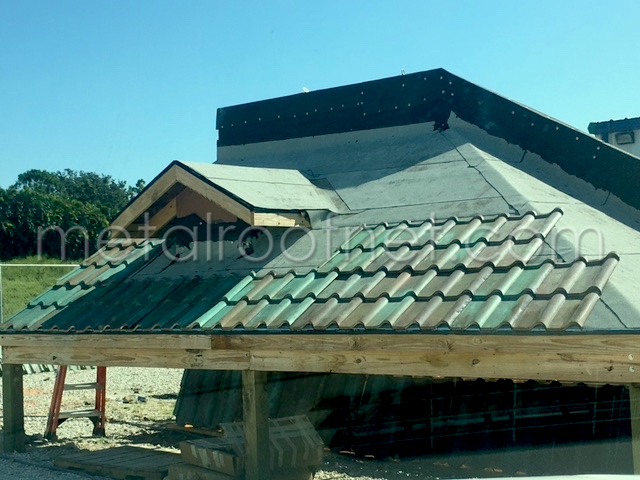 One of our customers from Florida sent us this photo the other day of
our copper tiles being prepared for a client of his on a coastal residence there.
He was making sure the client liked the level of aging before the tiles were installed on the house. I believe this photo was taken about a week after the pre-aged tiles were put out in the weather, and they're already looking like they've been there for a century.
It's interesting that Florida has very high wind-resistance requirements for roofing applications there, out our CF tile in 20-ounce copper still meets these requirements.
We're very much looking forward to seeing the finished job!

If you have an upcoming roofing project with stringent requirements, we hope you'll do a bit of research about the benefits of metal. It may be just what you need.