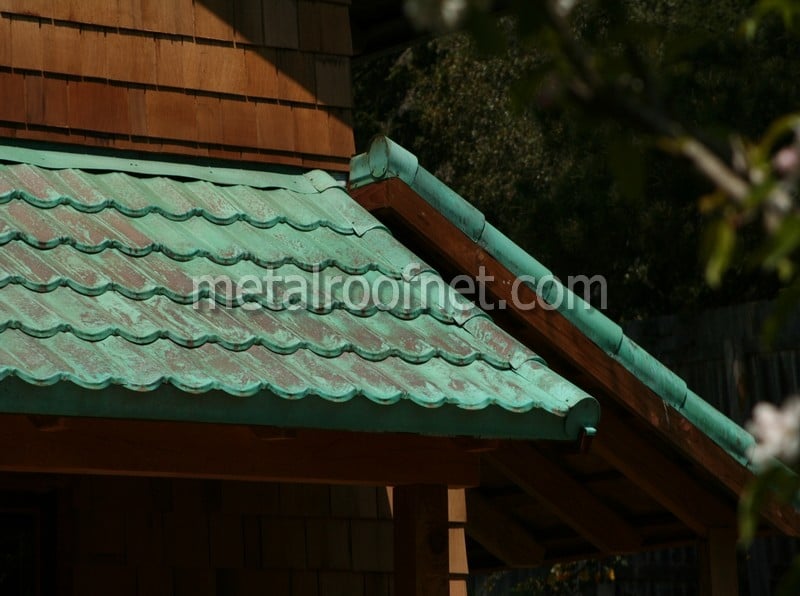 Copper roofing ranks among our favorite roofing materials, and we're proud to say that copper roofs are really our specialty. Not only is it a downright beautiful material, we're able to offer it in a range of profiles to complement that beauty:
Are you asking yourself, why do we love copper roofing so much? For one, it's an amazingly well-rounded roof material Beyond their beauty, copper roofs are synonymous with longevity and durability.
It's why copper roofs have been used in various configurations for centuries. A quick online search will reveal photos of century-old churches and cathedrals across Europe topped with truly magnificent copper roofs. Part of their charm is the individual patinas that copper roofs develop over time - it gives these roofs an amazing custom appearance of strength, durability, resilience, elegance and distinction.
The patina process is one that can take years, depending on the climate, but we've got ways of speeding it up. The copper diamond shingles below were individually hand-treated prior to installation to achieve that magnificent patina.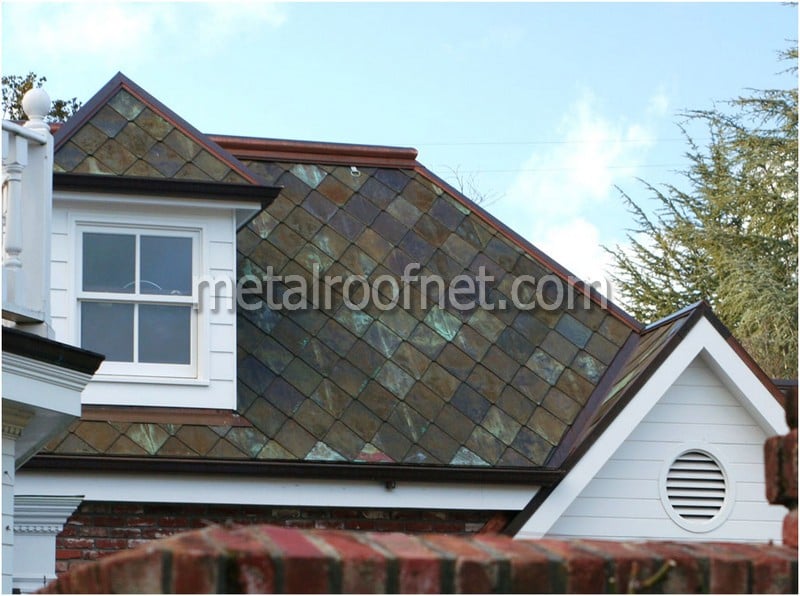 And these amazing copper shingles were a blend of solid copper left new and shingles hand-treated. What a result!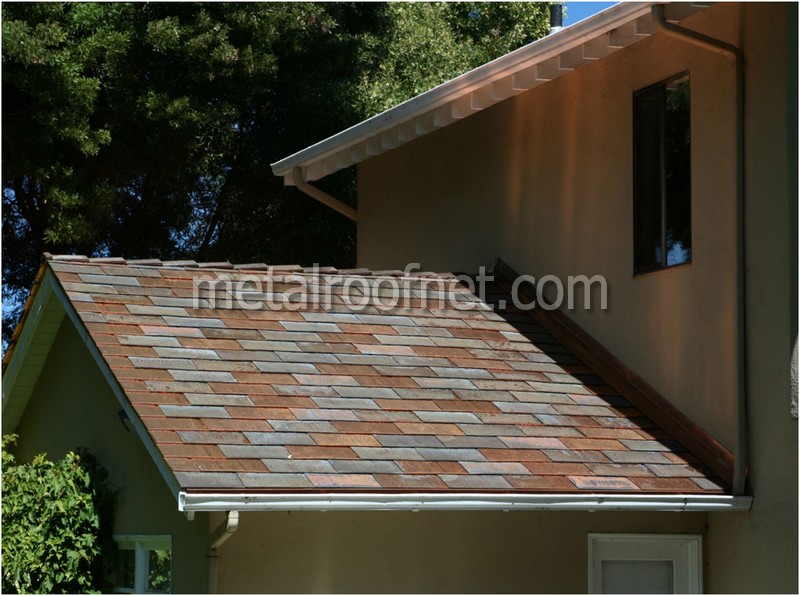 These copper panels were left untreated to develop their own burnished appearance. Over time, this copper roof will darken and patina naturally, making for a distinctive, one-of-a-kind roof.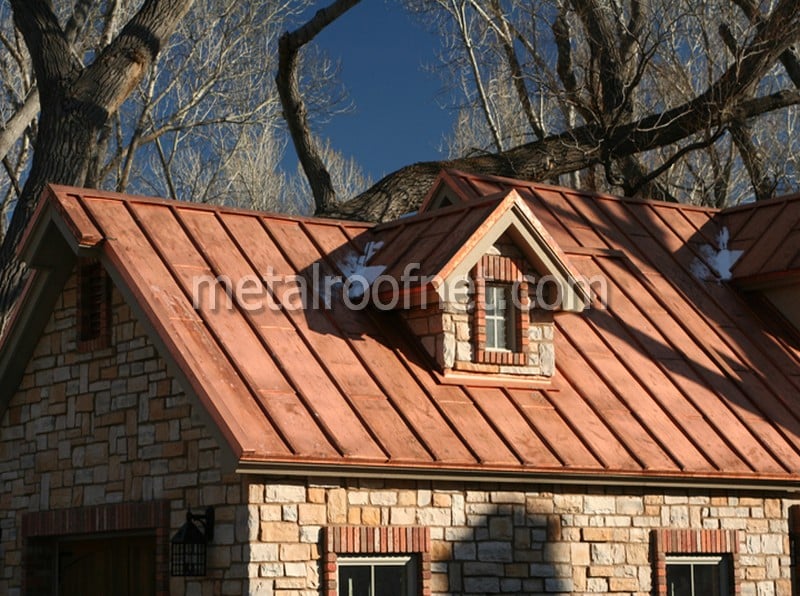 With roofs like these, it's easy to see why copper roofs are our favorite! And our installer network includes contractors who specialize in copper roof installations. If you're considering copper roofing for a new construction or re-roof, we've got the best selection and the best installers for the job. Call or contact us here and let us tell you why!
Coming soon - love the copper look but stuck on a steel budget? Not to worry! Look for an upcoming blog post about roofs that look like copper.