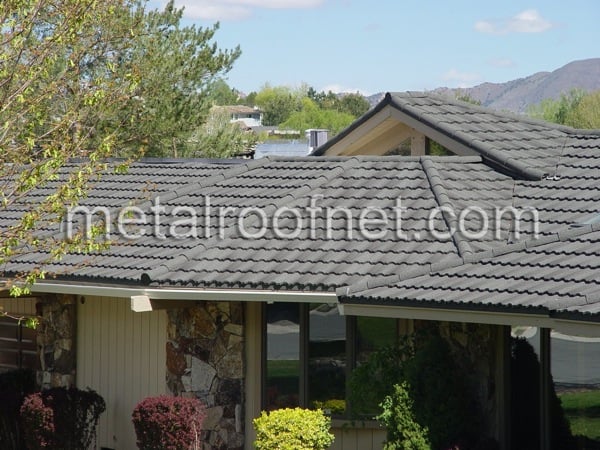 Recently I was asked to price a new metal roof for a client who was in need of replacing his 30 year old concrete tile roof. The existing concrete had lost its sealer coat and the remaining porous concrete was not only discoloring and showing mold growth, but the weight of the heavy tiles was causing sagging and movement in the roof framing members. Besides the heavy weight of the concrete tiles themselves, what surprises many is that they can become significantly heavier still when absorbing water. In this case not only were the old tile very unsightly, but they were literally crushing the house. Observing the extreme sagging of the rafters visible from outside, as well as the cracks in the ceiling drywall on the inside, the client knew the roof was a liability and needed changing.

It made sense for him to consider metal because he wanted the combination of tile and light weight in order to unload his roof structure and arrest further damage. A metal tile was the perfect solution: tile appearance and only one fifth of the weight of the old, moldy concrete tile. He would literally be reducing the load on his roof structure from more than 15 tons down to about three. Plus the assembled metal roof would provide increased sheer strength to the entire roof area making his home safer in an earthquake. Take a look at the image below of homes with heavy concrete roofs that collapsed in an earthquake, and then ask yourself - which roof would you prefer to be hanging over your head in earthquake country?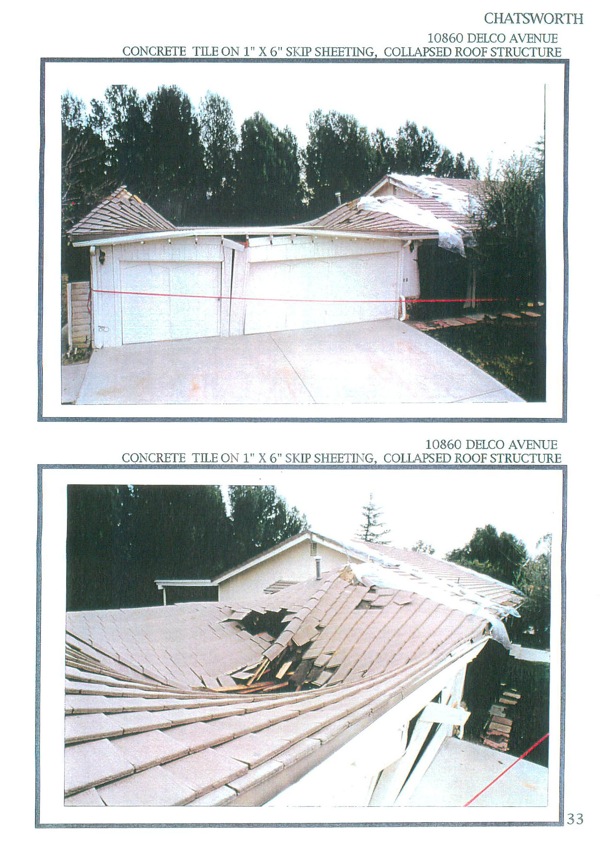 Metal roofing tiles solve problems all the way around in this case. Not a tough choice. Read more about the benefits of metal roofing, and give us a call or fill out our contact form if you'd like to discuss your re-roof options.