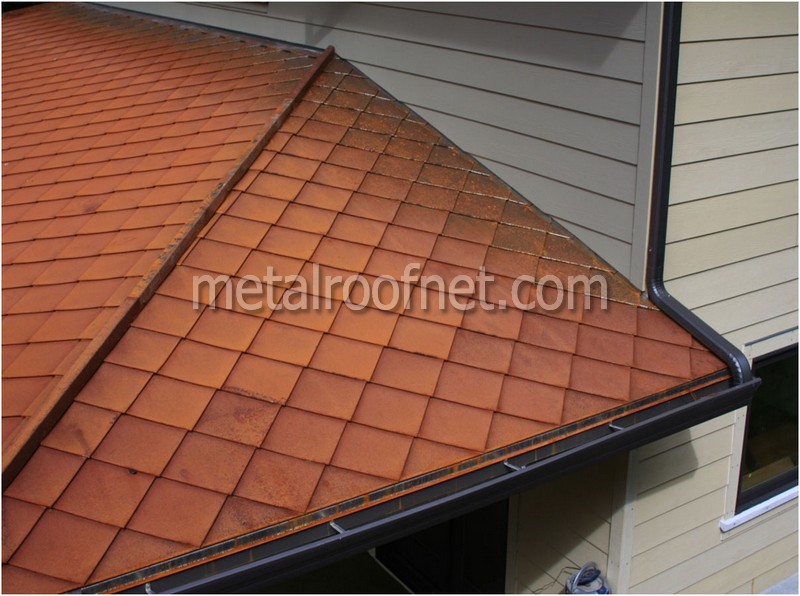 This is the nearly finished custom home of a client in northern California wine country in between Santa Rosa and St. Helena. They chose the Metal Roof Network patagonia diamond shingle in Natural Steel. After just one winter, it's developing a very beautiful red rust patina. The client was sure to install a good gutter system as this type of roof allows a red rust run-off that can stain masonry and other porous materials nearby. But other than that, there is next to nothing that can go wrong with this type of roof and it will have a lifespan of many decades.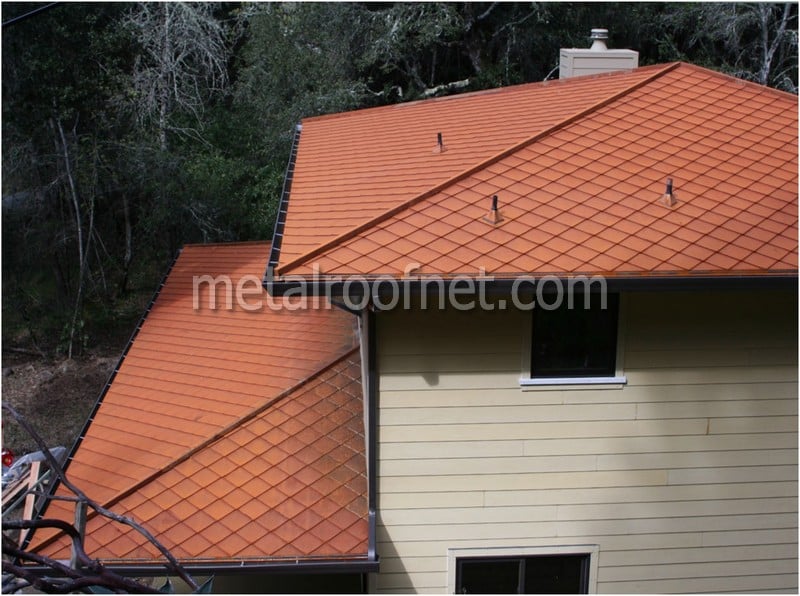 This roof material was an excellent choice on this roof configuration as the lack of valleys will mean very little opportunity for debris to accumulate on the roof. Accumulated leaves, branches, dirt, and anything else than can hold moisture will hurt the lifespan of this type of material, so a design like this one that drains very well is the perfect application.
The setting is just like a postcard and the natural steel in our diamond pattern means a unique, unusual and rustic exterior that is just beautiful here. What a wildly successful application! Our beautiful natural steel roofing on this California home is a project of which we're very proud.