If it seems like we devote a lot of space on this blog to copper roofing, understand that copper roof products are one of the largest portions of our business. We regularly hear from people who are attracted to the appearance and reputation of copper but wonder why it costs what it does. This post is intended to answer this question with a quick overview of the material and a look into why copper roof prices are what they are.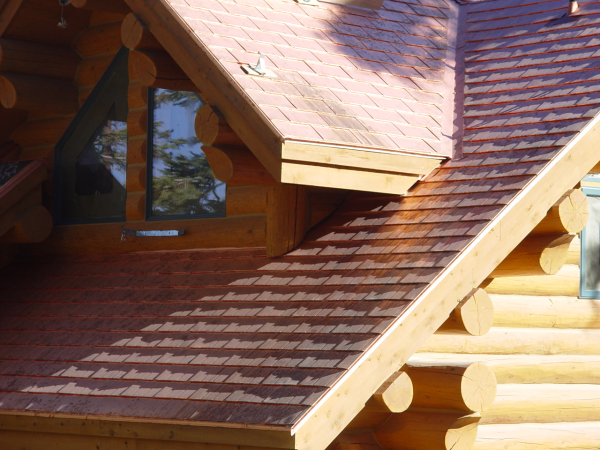 1. Permanence
Copper has been made into roofing materials for thousands of years. Its extremely low rate of corrosion and its ability to withstand the elements for literally hundreds of years make it one of the longest-lasting roofing solutions available anywhere. In fact, when the lifespan of the material is considered with the price, copper is actually one of the most economical roofing options one could chose!

2. Beauty
On top of its extremely long service life, copper is just plain beautiful. Because it's a natural metallic element, it reacts with its environment and as it ages in the weather it takes on a unique palette of colors that are its trademark: shiny metallic, then browns and grays, and eventually the famous "copper patina" greens and blues. Nothing else looks like copper. It's even available in a big variety of shapes to suit all manner or architectural styles - from shakes and shingles to tiles to panels. No wonder it's been used to crown the finest homes and buildings around the world for centuries.

3. Earth-Friendly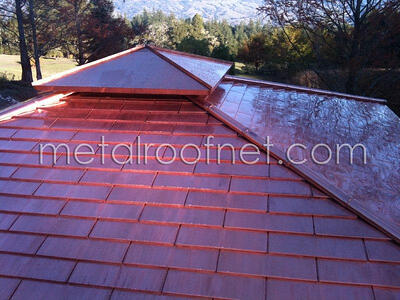 Copper also justifies its price due to the fact that it's a very responsible choice for the environment. Because copper is 100% recyclable and very easy to re-use, there is almost no waste from a copper roof installation. What doesn't get used on any given job is highly desirable to recyclers - and if a building with a copper roof ever needs to be demolished, moved, renovated or re-roofed, almost every square inch of the material can be recycled! It's just not a roofing choice that will ever end up in a landfill.

4. Suitability
Copper roofing is worth its price for another good reason: it's a great roof material and may even be the best. It's lightweight, fireproof, wind resistant, makes lovely details (copper details often adorn lesser roof materials) can stand up to bad weather, and it just looks like what it is: the best roof!
Once the investment is made, it's a close to "forget about it" as you can get. At the end of the day, the price of a copper roof is a great investment. Beautiful, permanent and about as ideal an architectural element as can be chosen, one thing is certain. The price of a copper roof may be high, but our customers will tell you it's worth every penny.
For more about copper roofing, view our material and profile listing for access to photo galleries and product descriptions. And get our FREE copper facts & details sheet.