As metal roofing suppliers, we're adamant that metal roofing is always a better choice than composition shingles. Our very last post covers that topic exactly. But we'll concede that there are three reasons you shouldn't upgrade to metal roofing. So when is a comp roof a better choice?
1. When the cost of the roof and the labor to install it are the only consideration.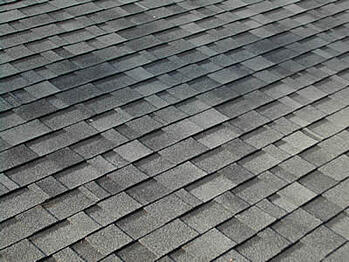 If you have a roof that absolutely must be replaced, but the cost of that new roof today is the only thing that matters, a composition roof will most certainly be the cheapest option on the table. Even the most inexpensive metal option will not cost less. Likewise, if you're trying to save money with a DIY option but a metal roof is beyond your ability to install, stick to comp.
2. When you're not planning on staying in your home for the long-term.
One of the benefits of upgrading to a metal roof is the elimination of the re-roofing hassle. And while you actually save money upgrading to metal (because while metal may be a bigger initial investment, the cost of installing asphalt doubles every 15 years - making the cost of the cheaper roof and its inevitable replacements far more than the permanent metal roof), that's only applicable over the long-term. If you're planning on selling your home in the forseeable future, it's likely not in your best interest to spend more on a permanent roof.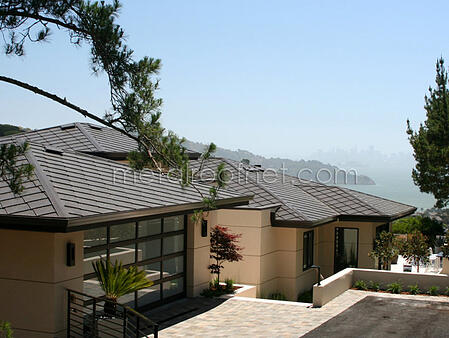 3. When it's just a "temporary" roof because you're planning to renovate.
This is a no-brainer. If you have plans to change your roof-line or add a second story or other addition, slap up the cheapest roof you can get and work your new roof into your budgeting and architectural considerations during the planning stages of your remodel. We find that people often tend to spend a great deal of time planning the interior and exterior of their homes - fixtures, hardware, flooring, cabinets, exterior rock, landscaping, paint, and then run out of money when they get to the roof! A roof is typically one of the largest, most noticeable architectural features of a home, and there are many, many roofs from which to choose. Remember - you can make a statement with a beautiful, permanent and coordinating metal or you can put up something that will weather badly and require replacement far too quickly.
We compare metal roofing and asphalt composition shingles in our free comparison sheet. Download it, read it and then decide for yourself. And if you want to compare metal roofing to other materials, including concrete, slate, wood shakes and more, download our free re-roofing booklet.