We received a question on our "Best Colors for Metal Roofing" post recently, and it was a good one. Essentially, we were asked whether someone can purchase a metal shingle roof that emulates slate by randomly mixing different colors.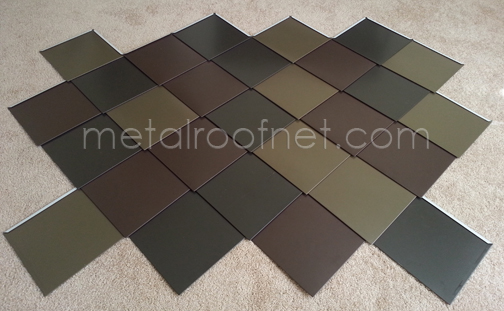 As it happens, we now offer our S-10 diamond shingles in color blends. By mixing similar but slightly different colors in the manu-facturing process, we can achieve an interesting variation that no other metal roofing system can offer.
The contrast can be great or subtle, and the basic color can be browns, grays, blues, greens, reds, or just about any mix a client can imagine. The extra cost is small, but the finished effect is completely unique for every job. Even better, there's nothing else like it available on the market today.
If you'd like to learn more about this process or its suitability for your project, contact us today.