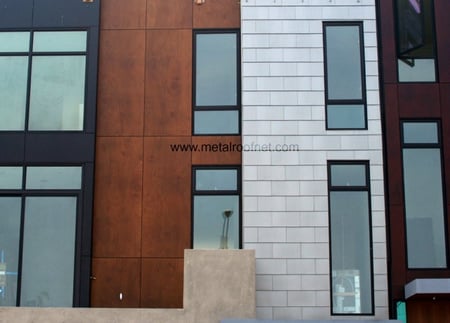 We received a very nice letter from an architect the other day letting us know that the project he had been working on for a few years was finally completed. We were fortunate enough to have worked with the architect in providing our solid copper corrugated panels for a wall accent, along with customized details and trims.
The end result was extremely beautiful, and the copper cladding will be a solid, special feature of the residence for many decades to come.
We are finding more and more designers and builders are incorporating metal into their architectural facades in addition to their roof designs. It's not surprising when you consider metal can be had in so many different and interesting colors, finishes, shapes, and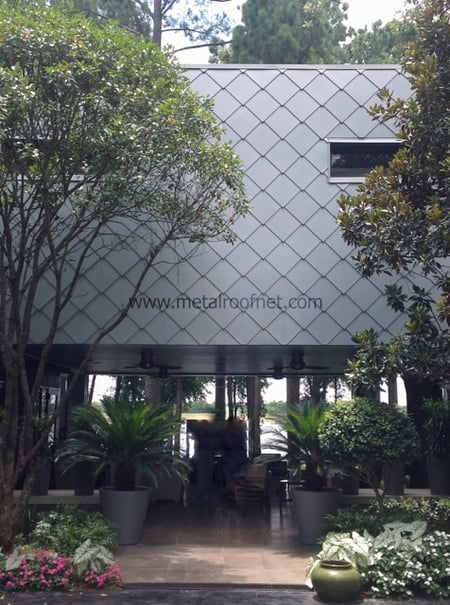 styles. There is almost no other architectural material that can offer the variety that metal cladding does, and with a little imagination and some effort so many original looks can be achieved.
Metal walls and roofs also offer features that make their increasing popularity easy to understand: light weight, fire-proof, long-lasting, durable, and versatile. Things have come a long way from the aluminum siding of the 60's!