For centuries, copper roops have gracefully crowned cathedrals and churches across Europe. There's no question that copper roofs are synonymous with performance and longevity, and there's really nothing that compares aesthetically, either. Anothe benefit? Copper can be shaped into a number of attractive designs, including standard and custom.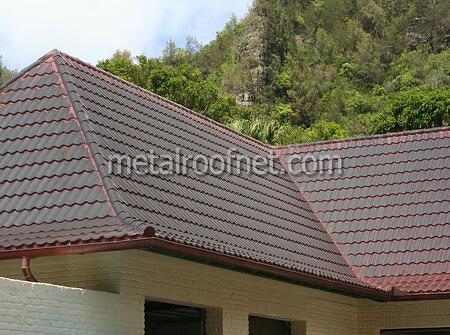 Copper Tiles
This northern California home has a beautiful copper roof that showcases the stunning combination of solid copper and a traditional tile profile. It's a beautiful, distinctive roof that's as durable as it is dramatic.
Learn more about our copper tiles here.
Copper Shakes & Shingles
Low profile and lovely! Our shingle profile in solid copper is understated and elegant. For a thicker version of the same profile, our copper shakes are ideal.
The home picture below is a blend of pre-patinated and untreated copper shakes
Learn more about our copper shakes and shingles here.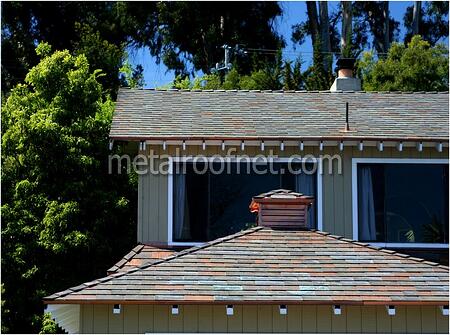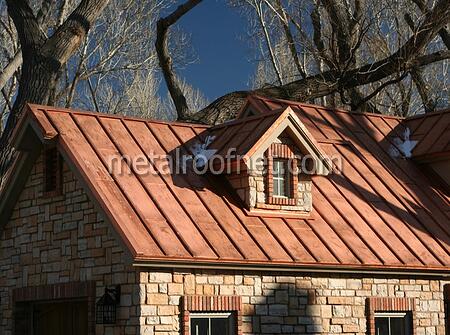 Copper Panels
The standing or batten seam panel profile in solid copper is another low-profile option that can be rustic or modern, as shown on the southern California home here.
Learn more about our standing and batten seam panels here.
Copper Diamond Shingles
The diamond shingle is by far our most impressive profile. It's even more stunning in solid copper. Our copper diamong shingles are available in three sizes, including custom options.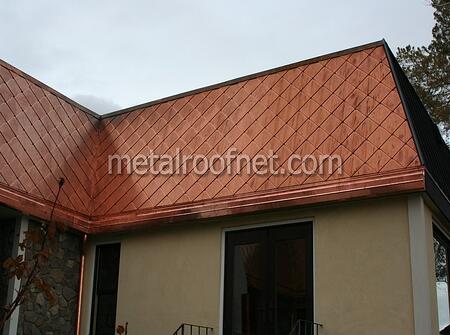 Learn more about copper diamond shingles here.
Custom Copper Roof Profiles
Have a specific project for which copper would be truly spectacular? We're happy to design specifications for your job. Contact us today.