The good news continues if you've been wanting a copper roof - copper prices continue to drop. There hasn't been a better time in the last five years to specify copper for your next project. Our copper roof shingles, tiles, panels and diamonds are at the lowest prices we've seen!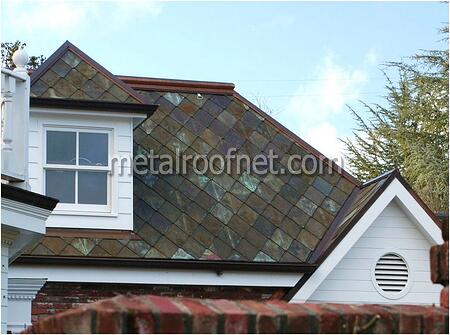 While copper will still cost you three or four times what you'll pay for steel or aluminum roofing, we know it's not a bargain by any means. But considering that copper roofing is one of the best options for roofing available, take advantage of the turbulence in the market that continues today if a copper roof is on your radar.
Call or click today, and we'll be happy to answer your questions about our beautiful copper roofing and the profiles we offer.