Part of the appeal of premium metals like copper as a roof material is the longevity. Take this beautiful roof we supplied for a residential farmhouse project in Marin County twelve years ago. The owners had two major boxes to tick off with the roofing material.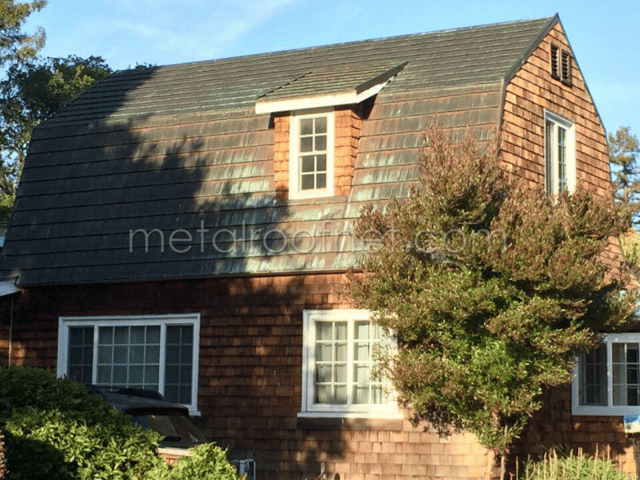 They wanted a permanent roofing solution - something that would require little to no maintenance and look as good in 30, 40, 50 years as it did the day of installation.
Architectural Consistency
Between the gambrel roof and the cedar shakes on the exterior of this farmhouse, there was a distinct design aesthetic that needed to be considered.
Pre-aged copper shakes proved to be a functional, beautiful and aesthetically cohesive solution to this design challenge. And twelve years later, time is proving that this roof is just getting better with age!
Copper roofs are our specialty, and we'd love to work with you on your project. Contact us today.