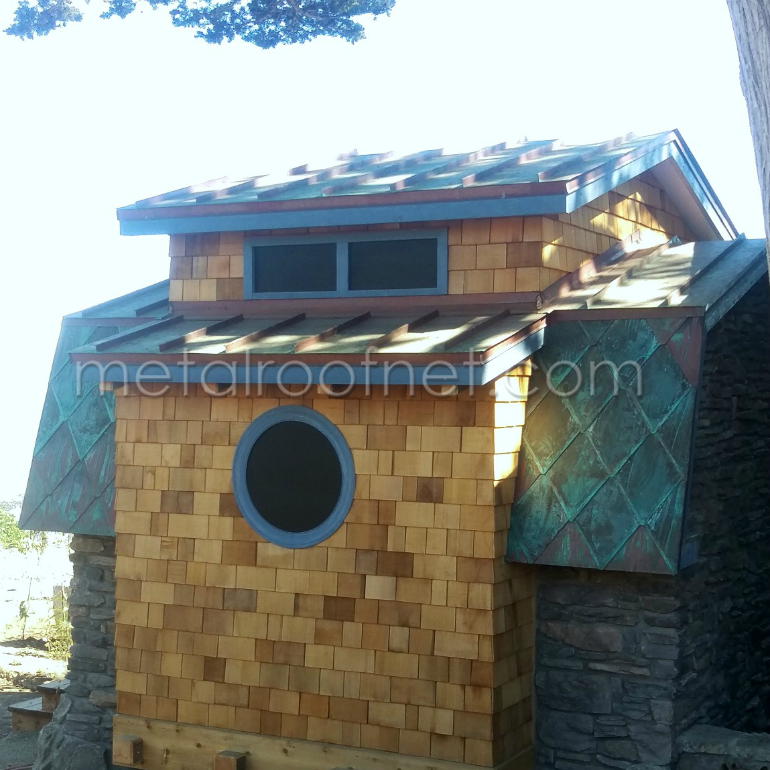 Our pre-aged
copper diamonds
are being installed on some very interesting projects. One of the things we very much enjoy about our niche in the industry is the sheer variety of projects that we come across. The beautiful home shown in these pictures is a re-build of a very old West Coast residence that is nothing but unique. It's difficult to describe with any degree of accuracy - eclectic architecture that is part lighthouse, part Craftsman and part 50's coastal cabin.
The owners wanted an unusual roof to go with their unusual home, so they chose our MRN H-18 roofing diamonds in solid copper, and asked to have them randomly pre-aged to make them look like they'd been on the house since it was first built.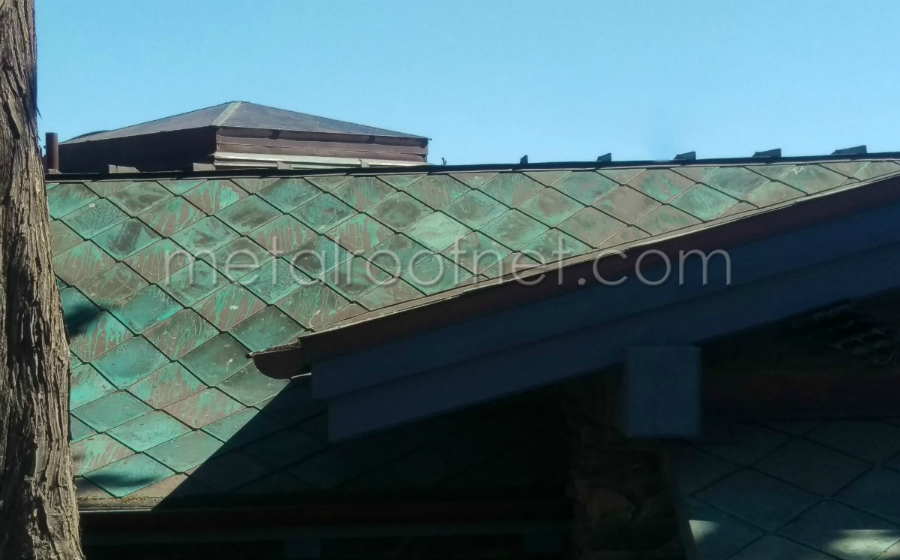 That's exactly how it looks.
We combined both our copper roof diamonds and solid copper standing seam for the very low-slope sections of the roof, as this particular roof had to be not only unusual and distinctive, but also practical: it had be shed debris from the many large trees that overhang the house.
Between the standing seam panels and the diamonds, we were able to offer a metal roof configuration that was about as good at shedding debris as can be imagined.
We even helped them with the details on the roof so that they were least likely to trap and hold whatever feel off the trees.
There's no such thing as a roof that will hold no such detritus, but the shape of these diamonds means no metal roof will hold less.
We love hearing from people who have interesting roofing problems to solve, so if you have a design dilemma, call or
click
today!