Potential customers are always interested in learning more about our copper roofing and how it's faring on previous projects. And we're happy to oblige. Here are a few images of one of our solid copper tile roofing systems.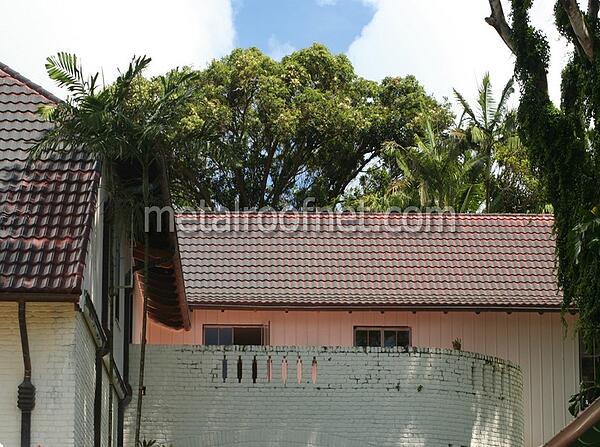 The first photo shows our copper tiles displaying normal weathering after a few weeks on a residence. Notice that the copper is still showing some shiny areas, but most of the exposed copper in the tropical location has already begun to turn the dull gray/brown characteristic of weathering copper.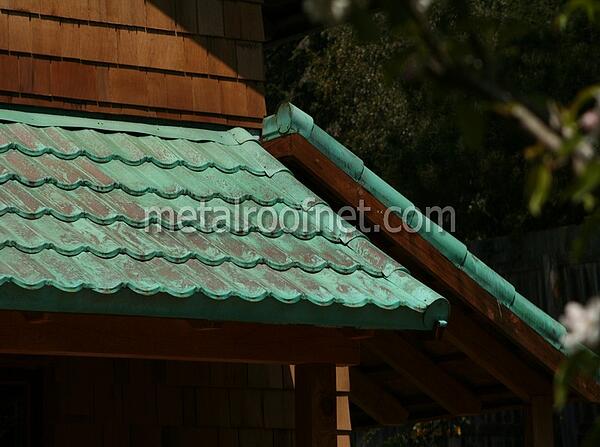 The second photo is of the same tile, with about the same time of exposure, but this one was pre-aged to simulate many years of exposure. The result is exactly what the client wanted: a new, lifetime roof that looks like it had been installed on the residence for half a century already.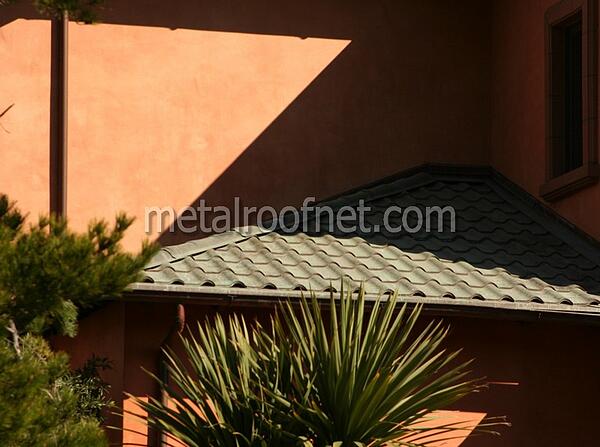 The third photo is a detail shot of another of our tile profiles in solid copper. This one also looks like it has been installed on this home for decades, but at the time of this photo, it was less than a year old!
If you're considering copper roofing in any profile, we can help. Contact us today.