We received a question recently regarding fingerprints and discoloration of copper during installation. It's not uncommon for people to make such observations about newly installed architectural copper exteriors. Especially when the copper is at eye level, the normal impurities and handling marks can provide a stark contrast against the shining new surface.


The fact is natural copper is a reactive metal and it will display the evidence of exposure to all manner of environmental interaction very quickly - that's the most obvious giveaway that we're dealing with real copper instead of painted replica. There is no doubt that everything that touches or splashes on the new copper will leave a mark, and installing very large pieces of copper on a wall in plain view will inevitably prove the point

I'd be just as concerned as anyone if such an imperfect appearance were permanently unsightly, but they are not. As anyone who regularly installs architectural copper will report, what everyone is seeing today will look completely different in the very near future. All of the marks, streaks, smears, fingerprints, splashes, and scratches will all blend very quickly into a variegated set of aging copper tones.

It's one of the certainties of using solid, natural copper in an exterior application. Just to offer some examples of what we're writing here, have a look at these photos. You're looking at the Hapo Museum in South Africa (some taken when it was mostly new and shiny, and more taken a year or so afterward) to demonstrate the process, and a fingerprint-stained photo posted on the website of a high-end east coast contractor.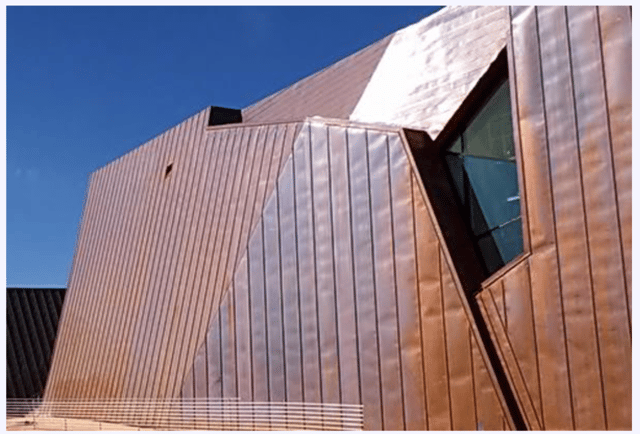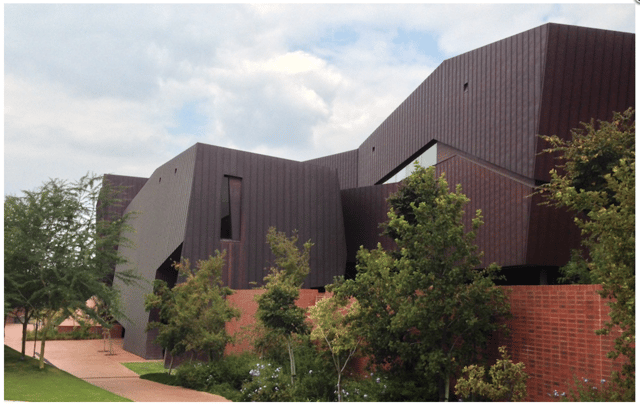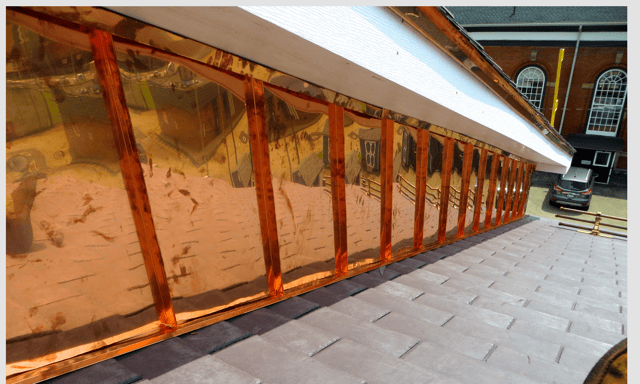 You'll see that the same things are going on in the before and after photos of the museum in particular.
I hope this provides a little insight into the normal processes that accompany a typical copper cladding application and answers a few typical concerns about the appearance of the copper.
If you have a copper project, it's our specialty and we'd love to be involved. Contact us today and let us tell you about our many styles of copper roofing and our competitive pricing.