We often hear from potential customers who are interested in whether or not they'd be able to DIY their new metal roof. It can vary depending on which profile and metal a customer is considering, but yes, metal roof installation can be a very doable DIY project.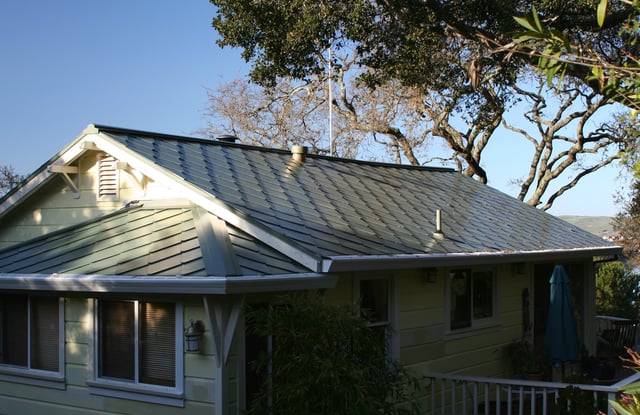 DIY Metal Roof
Here's an example - these are our H-21 diamond shingles in finished steel that our customer installed himself. Because he wanted to DIY this project, we manufactured very simple trims that required just basic sheet metal skills. At about $4 a square foot, these metal diamonds look great and they're a really great value for anyone wanting to install their roof themselves and save on the cost of a contractor. The only tools they needed for this very professional look were snips, a drill, and some duck-bill pliers for the bends.
Interested in learning more? Have a metal roofing project that you'd consider installing yourself? We're happy to answer your questions - contact us today.