We were approached by the owner of a very beautiful and unique property in the Midwest with a request for something permanent and distinctive that would complement his architectural theme. With a stream and a pond near his home, he wanted to add on to his building and emphasis an "Old Mill" theme and the roof had to look appropriate and, most importantly, old.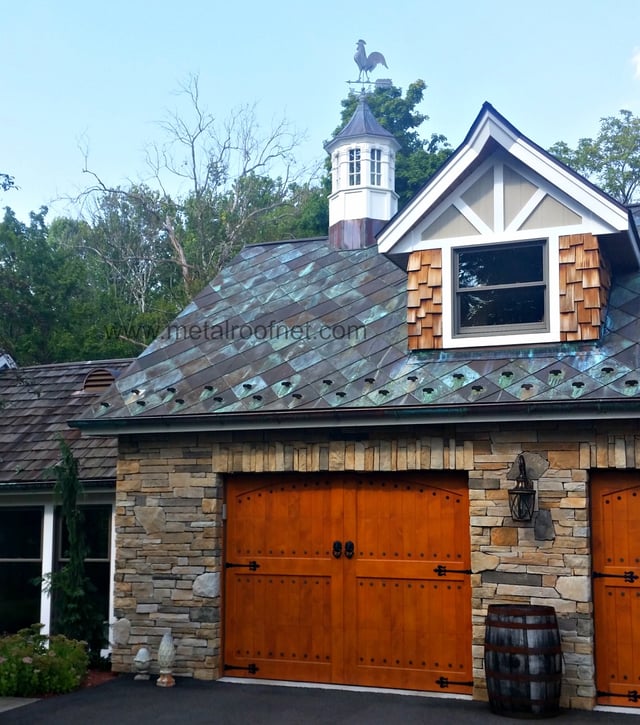 The discussions led to our copper roof diamonds and we were able to manufacture a complete system for him that met his requirements. To accelerate the look of "experience," we were able to help him pre-age the diamonds in a way that made them look like they were approaching a century of service. However, these photos were taken when the job was only a couple of years old!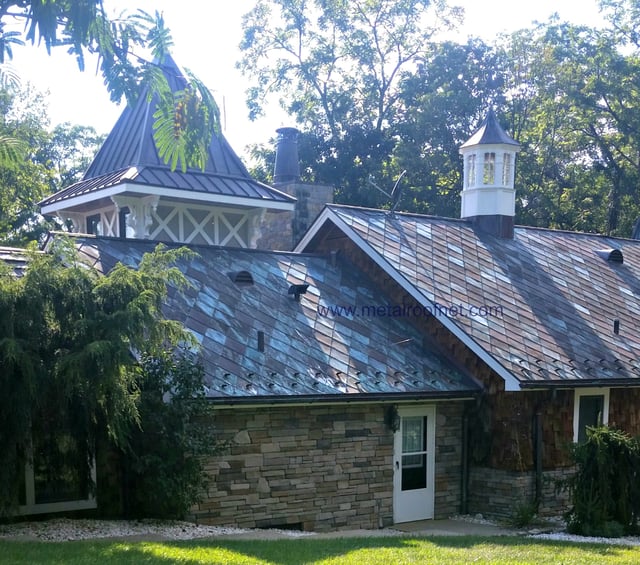 Made of solid copper, the diamonds are complemented with bronze snow guards to not only reduce the possibility of damage to the roof from any unusually heavy snow accumulation, but also add even more interest to the overall roof scape. The copper roofing diamonds proved to be a fitting crown for his creation and will perform for many, many decades to come a look better as each one passes.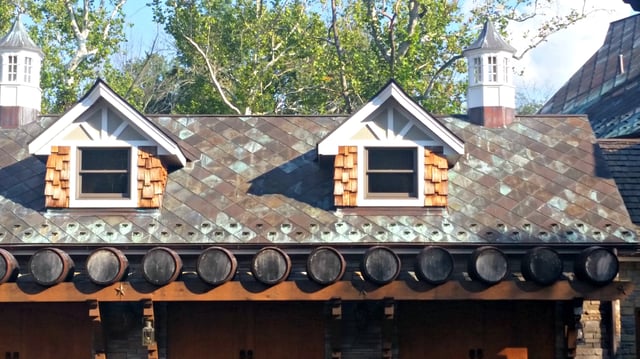 Have a unique project, and off-the-rack roofing just won't work? Those projects are our specialty! Contact us today, and let's discuss how to turn your vision into a reality.