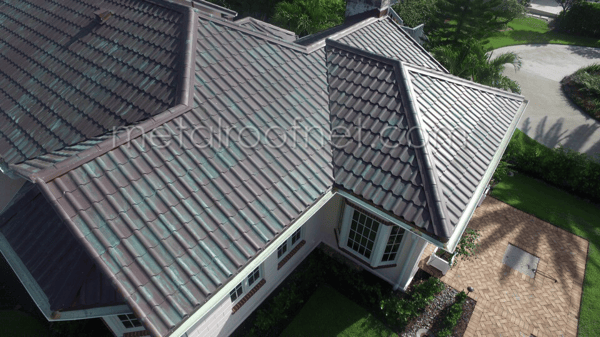 These photos are of a private home built in the Gulf Coast of Florida. The MRN CF Tile in solid copper was pre-aged with a custom patina formulation to achieve that "100 year-old" appearance, as an aged tile look was very important to the homeowners.
The roof also had to be tested and installed to meet Florida's 140MPH hurricane resistance requirements. In fact, this copper roof system is one of just a few in the world that meet these stringent regulations. All in all, it's a very stout and classically beautiful copper tile roof.
Contact us today for more information on this or any of our copper roofing materials.