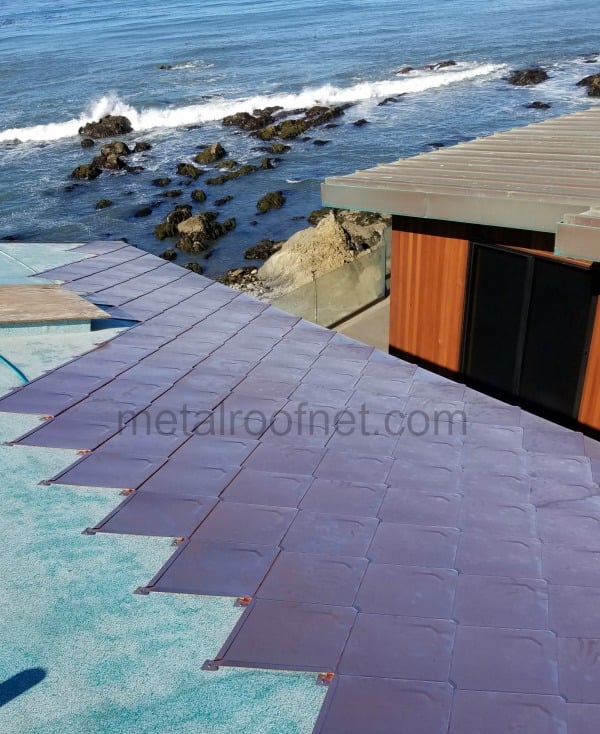 These photos are progress shots of our solid copper H-18 diamonds being installed on a West Coast residence. You can see the copper roof on the neighbor next door, showing a preview of
hat our diamonds will resemble in just a year or two.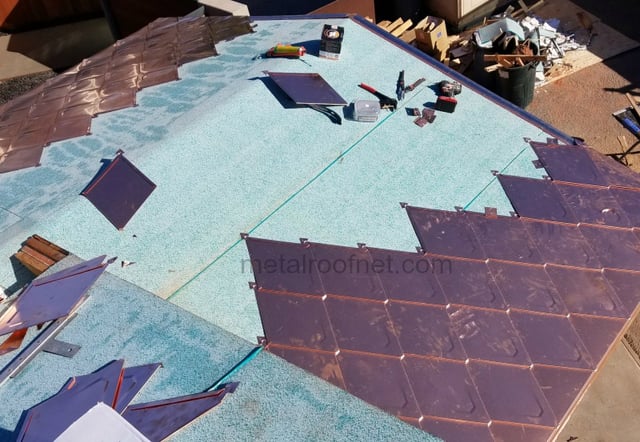 The patina that naturally occurs on copper roofing is directly proportional to the environment in which it's exposed, and with our neighbor already a few years ahead, we can predict quite accurately how this new copper roof next to the ocean will look soon.
These photos also show quite well how our diamonds interlock on all four sides and also lock into the edges as they are installed in progressive rows up the roof. It's not particularly complex, but since each shingle is fitted into all the adjoining pieces, it requires attention by the installer to make sure that no edges are unlocked. This four way interlock assures excellent wind resistance and weather tightness.
If you have an upcoming roofing project, we'd be happy to answer your questions about metal roofing and provide a quote.
Contact us today.