Sometimes, a potential customer contacts Metal Roof Network not because he or she is in need of metal roofing materials for a roof but for a project of another kind. That was the case with the very talented customer below, who recently wrote this review of her experience with us:
"I worked with Chris on a small custom sign for Google research. I called Metal Roof Network after I had some difficulties with another supplier who was unable to provide a consistent shipping quote. Chris stepped in and fixed everything: he managed to please me, the initial supplier, the shipping company, and ultimately Google, who couldn't be happier with the way the sign turned out. Chris's mantra was good relationships make good business, and he's right of course. It goes without saying that his knowledge was equally impressive as his customer skill. Chris took care of this small project that had no direct gain for him, making Metal Roof Network my long term go-to company for all projects large and small."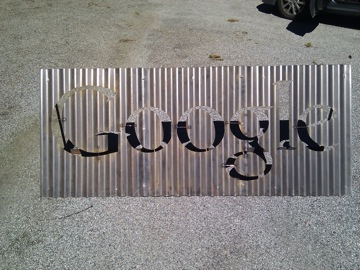 Here are a few pictures of the sign, which has still to be moved to its permanent home. We're so pleased that we could help move the project along, and we can't wait to see the finished product once it's permanently installed.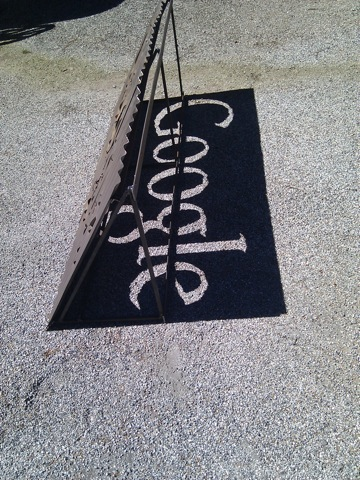 Although we specialize in supplying beautiful metal roof materials that are ultimately used on a roof, we've been fortunate to assist with a few specialized projects just like this one.
Another project involved a mix of our copper diamond shingles and our black porcelain diamond shingles, which were incorporated into a beautiful, one of a kind water feature at a local doctor's office.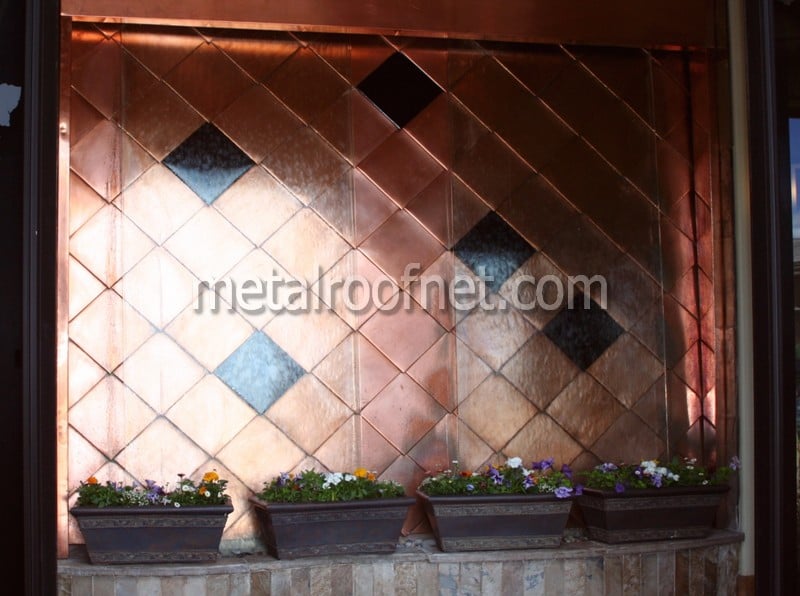 And here's another project using our beautiful zinc diamond shingles as siding - distinctive, unique and incredibly durable!
The bottom line? If you're in need of a quality, lifetime roof, call or click today! And if you've got a project specifying metal roof materials, we can help with that too.