We routinely say that the best advertising is word of mouth, which is why we're always happy to provide references to potential customers and post reviews from new customers right on our website.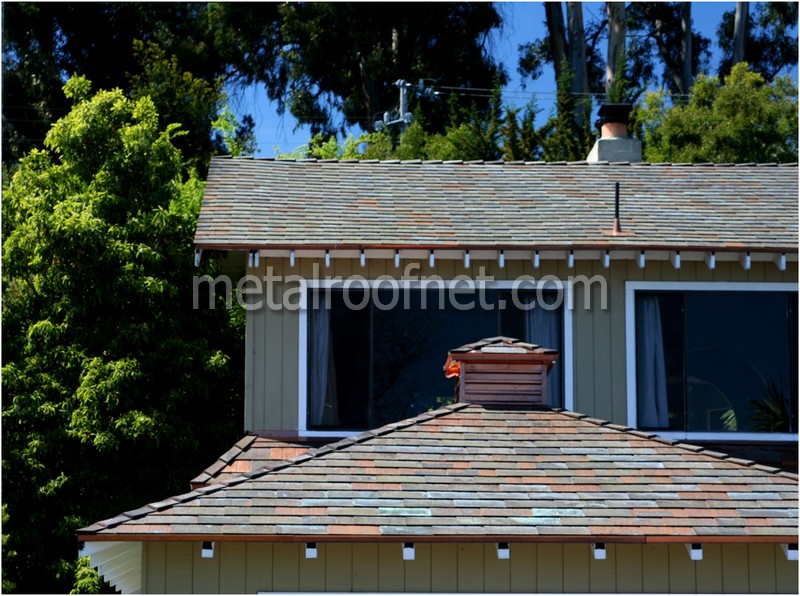 Here's a review of a beautiful copper shingle job in the San Francisco Bay Area that required the company owner, Chris Testa, to hand-treat individual copper shingles for a truly one of a kind roof. The project was completed a few months ago:
"Chris is a true artisan! His love of beauty is infectious, and his pride in his creations speaks volumes about his work and himself. As an interior designer myself, I was overjoyed with his work, his vision, and his commitment to his craft. He is a delightful man, and I looked forward to his daily visits as he carefully hand dipped each copper tile to create his masterpiece--my gorgeous copper roof with a perfect variegated patina. Chris and I laughed and bonded over our far fetched stories of the lengths we would go to in order to create what we wanted. (Ask him about his front door!) I never questioned him--I knew what I had been lucky enough to run across--a intelligent, artistic, consummate professional. If you want someone to consider your roof a vital component in the beauty of your home--as I do--call Chris."
Let me tell you - he's blushing after reading that! We're beyond pleased that the customer is so thrilled with her new roof, and also that she recognizes the kind of customer service and quality our customers can expect. It was a fabulous project with which to be involved, the roof looks spectacular and it will bring the homeowners many, many years of beauty and performance. If you have a re-roof project in the works, let us specify, design and assist with the process. It's what we do! Call or click today.