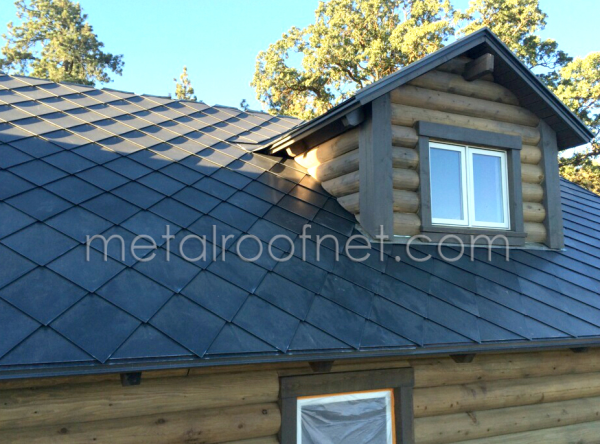 We had a client who was building a new custom mountain home and wanted a metal roof, but not just any metal roof. This client wanted something more interesting and "Old World" than the usual standing seam panels.
When he approached us for design help, we pointed him toward our H-25 diamond profiles in our Old Barn Tin steel. This particular steel is a galvanized heavy steel with a resin finish that gives it an aged, darker appearance and offers more protection from aging.
As you can see by the photo, the variation of the finish and the reaction with the elements creates a metal roof that looks old - even when new. It's a great solution for anyone wanting a rustic appearance for any building for a relatively steep roof.