We were contacted by an architect whose client was inspired by a metal roof they had discovered in Japan. The copper roof they wanted to emulate on their own home was a very simple design with large, regular rectangles in a very low-profile design displaying very little relief.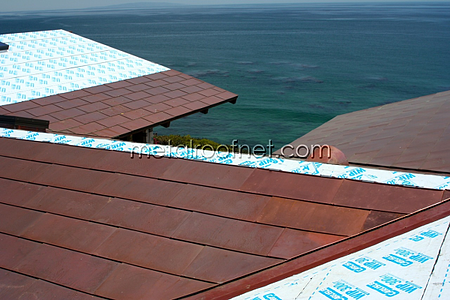 With photos of the design as a guide, we had the privilege of designing a custom copper roof system from solid copper that was a very faithful replica of the Japanese roof they admired.
These photos show progress on the roof by their installation contractor. You can see that he sealed the entire deck with a special adhered membrane and has been meticulous in keeping the rows perfectly perpendicular and the pattern consistent for all of the fields.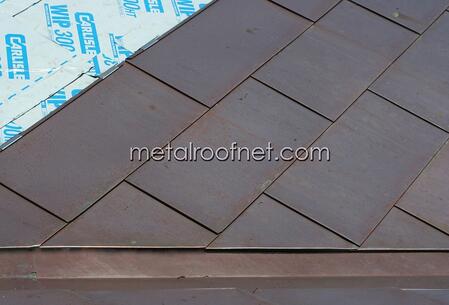 We designed the roof to interlock completely.Not only do all of the custom-sized field tiles interlock with each adjacent tile, but they are also field-cut and hemmed to interlock with all of the accessory trims valleys, hips and gable edges. Custom designed copper details will be installed shortly to complement the architecturally serene theme. The result is a very simple, harmonious, consistent pattern that will last for generations.
Have a custom project? We can help! Contact us today.