Whether you're pricing steel, aluminum or copper for your new metal roof, prices are guaranteed to vary wildly depending on quality and source. We routinely hear, "I have a price for 'x' dollars for a new metal roof for my home - is that a good price?" The problem with such an inquiry is that it's almost impossible offer a useful answer without first knowing the answer to these critical questions: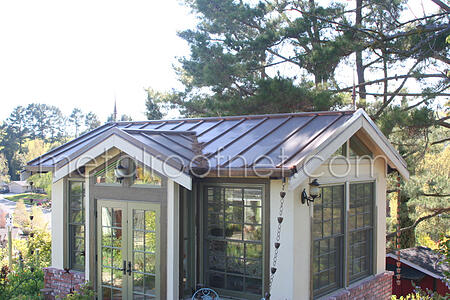 1. What type of metal roof are you pricing? Is it one of the various types of steel commonly used for roofing? Is it an aluminum, copper or zinc material? The price of a metal roof will vary greatly depending on the answer.
2. What is the thickness, or gauge, of the metal roof you are comparing? Between the thinnest and thickest of the most commonly used metal for roofing, there can be double the thickness of material in the best versions. Price will reflect this.
3. If the metal roof to which you're putting a price is finished (that is, it has a color other than bare metal), what type is the finish? There are cheap and premium types of finishes for metal roofing and again, prices vary accordingly.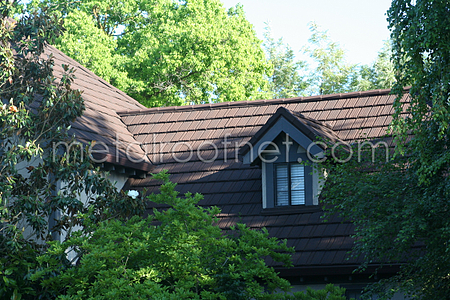 4. In what profile is the metal formed? There are dozens of configurations of metal roofing available, and the differences between them can have a major effect on the cost of the material AND the installation labor.
Once you have the answers to these questions, comparing metal roof material prices has meaning. Knowing how the material compares also provides a basis for understanding the labor component of your project. If you're hiring a contractor or installer, knowing the specification for the material tells everyone what type of detail is demanded. If you're pricing the cheapest "agricultural" type of metal roof, you don't need an installer who specializes in copper church steeples! Just about any home handyman can put on the cheapest metal roof, but if you want a copper roof installed to last generations, then the metal-working capability of the installer becomes very important indeed.
If you don't know how to find out what type of metal roof is best for you, reach out to a metal roof expert who does. They'll make sure you're comparing "apples to apples" when it comes time to buy your new metal roof at the best price.