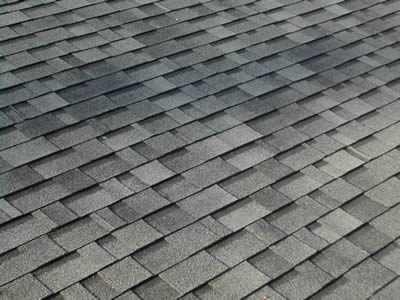 Since very few homeowners ever walk on the roof to get an up-close look, it's not uncommon for problems up there to go unnoticed for years. While I have made reference to this "hidden" aspect of the roofing business in my free booklet, it's reassuring to read about others in the building industry making the same observation. Here's an interesting piece on the topic from MSN.
The big takeaway in the story is that a roof can be compared to a "ticking time bomb," since people pay no attention to it until there's a big problem. Both the author and quoted expert are completely focused on composition roofs, which makes sense. The vast majority of the bad roofs a home inspector like him would see would be asphalt composition. Take this for what it likely is - a clue there as to the value of metal roofs!
So, if most homeowners wait until drips from the ceiling signal the advancing age of their roof shingles, should they then expect that the resulting damage will be covered by their homeowner's insurance?Maybe not! Most policies cover water damage resulting from damaging events (like a big wind storm or a tree falling), but they usually exclude water damage due to poor maintenance. If your insurance company determines that the leak in your roof that caused the damage is a result of your roof just getting old or not being kept up, then the very expensive repairs to the damage that may result will be at the owner's expense.
Do you really want to wait for a problem to arise before you consider replacing your aging roof? I think it's a reasonable to suggest that upgrading to a permanent metal roof before your old roof begins to fail could cost you a lot less in the long run than just waiting for that old roof to decay and cause problems. Against the price of extensive water damage repairs, the price of a metal roof upgrade may just be a bargain!
Read more about the actual lifecycle costs of composition asphalt roofing and metal roofs with our free comparison sheet. And if you're ready to consider metal for your next roof, our free estimate form is a good place to get started.