When you are ready to buy a new metal roof for your home or business, knowing these insider ideas will help you get the best possible price - without compromising quality. The fact is, metal roofs have the distinction of having more options of type, thickness, style and color than any other type of roofing material you can buy. With such an almost unlimited number of choices, no one manufacturer or supplier can possibly have all possibilities available all of the time. In fact, many metal roofs are made to order and aren't "stocked on a shelf" at all. Use this to your advantage with trick number one: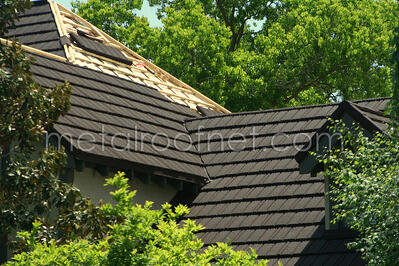 1. Buy existing inventory.
There are many instances when a metal roof manufacturer makes more material than he sells in a given period, and when that happens the clock starts ticking on the value of that stock. Once it accumulates some dust for a while, the manufacturer (or wholesaler) sees his profits diminishing and the urge to turn that inventory into cash grows with each passing day. Buying from a metal roof vendor's inventory is always a great way to leverage a better price than having them make new material for your project. Contact a supplier directly and ask about their current inventory. Subscribing to blog updates (available here via the link to the right) will also keep you in the loop in the event of blow-out flash sales, like the one we ran in September. And that takes us to trick number two:
2. Be ready to buy now.
The desire to discount inventory metal roof material isn't something that remains indefinitely. My second trick for getting the best price on a new metal roof is to take advantage of this static inventory as soon as you know it will work for you. Buyers who are ready to order always get the best price, and those that are just shopping just don't have much leverage when it comes to price. If you find inventory of metal roofing and the right price – be ready to buy right now, or you'll waste the effort you spent finding a good deal.
3. Have a plan with your installer.
Since installation labor can be nearly as big a ticket as the metal roof material itself, it only makes sense to have a clear plan in place for the labor before buying the material. If you're going to do the installation yourself (it's not rocket science, after all), then you needn't be too concerned, but if you're going to hire someone, then a little planning is in order. As a manufacturer we are most excited when a contractor or owner contacts us and is ready to take on the installation of their new metal roof and just wants some direction and guidance on choosing the best option. Once they have committed to a metal roof, then it's not a difficult task to figure out the installation procedure. It can become more difficult to help a customer who knows they want a metal roof, but has no idea of how they might have it installed. We have a network of metal roof installers who love this type of work, so if you know you want to upgrade to metal roofing but have yet to plan the installation, let us know and we'll check to see if we can find someone in your area who knows the routine.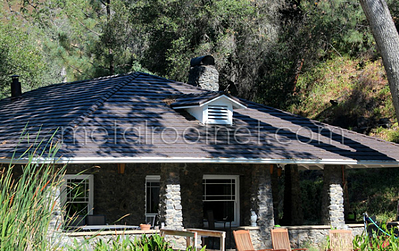 4. Order everything you'll need at the same time.
Metal roofing is one of the only roof materials you can use where all of accessories (drip edges, valleys, hips/ridges, etc.) can be made of the exact same matching material as the main roof area. While it's not an absolute necessity that you order all of the accessories to match your new metal roof, ordering such pieces all at the same time will avoid running around after the fact and paying a premium for pieces that could have been provided inexpensively up front. So be aware of what you'll need in the way of accessories, and order them all at the same time to save even more more on your new metal roof.
We offer free estimates, and we're happy to provide an idea of pricing for your new metal roof. Call or contact us today, or use our free estimate form now.