We were contacted by an acquaintance of a client who was having our finished steel diamonds installed on their new custom home. This acquaintance was immediately taken with how distinctive and unique the roof looked and contacted us to do something similar for her Marin County, CA, home.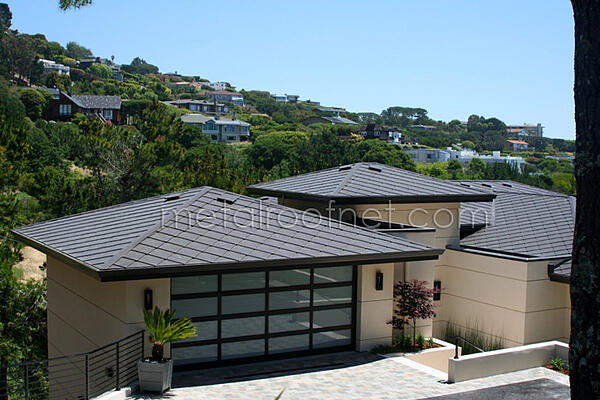 The project was a remodel of a 1960s home that had little distinction aside from a world-class lot on a hill with a view of the San Francisco Bay. Our new client wanted all of the benefits of metal along with a profile that would provide something striking - but within a tight budget.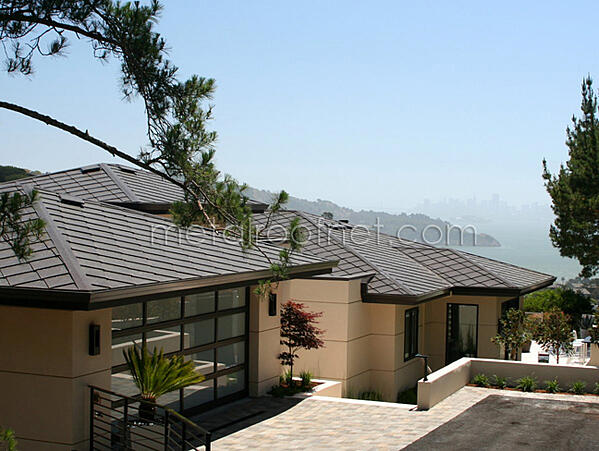 The budget made copper or zinc out of reach, but our finished steel S-16 diamond roof shingles were just the solution. Lightweight at less than two pounds per square foot, non-combustible, extremely wind resistance and with a lifespan measured in generations, metal would certainly be the best choice from a strictly practical perspective. Adding the fact that it was a beautiful and unique architectural element made it an even better choice. In addition, we supplied matching metal from which the owner's contractor fabricated custom gutters for a finishing touch.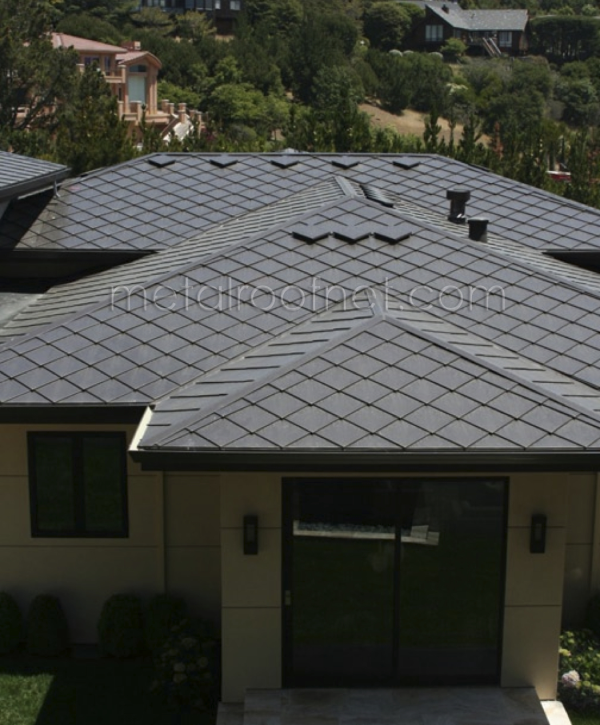 The hillside lot means the home is below your line of vision as you approach, and so the new roof of the remodeled home is one of the most obvious elements of the entire structure. Of course, any time one of our roofs is one of the first things you notice about a fabulous structure, you just know it's one of our favorites!
If you'd like to see more of our diamond shingles in various materials, visit our diamond shingle gallery. And if you'd like to see these diamond shingles on your project, give us a call or use this handy form and let's get the ball rolling.