It's always interesting to see "during" photos of some of the projects with which we're fortunate enough to be involved. This is one such project - a spectacular custom home in the heart of California wine country. The home is being constructed on the most fabulous lot possible - perched on a hill with unobstructed views for miles and miles of one of the most beautiful valleys in all the world.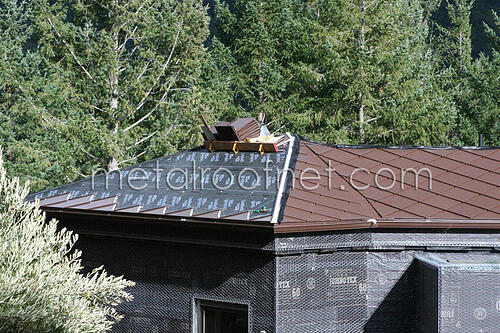 The owners of this magnificent project wanted something striking and unusual to compliment this one-of-a-kind residence and so were pleased to find us. We supplied our distinctive MRN S-16 diamond shingles in a copper brown that will complement both the home and the beautiful setting. We manufactured these from Galvalume steel in a special PVDF coating with a full 25 year fade warranty.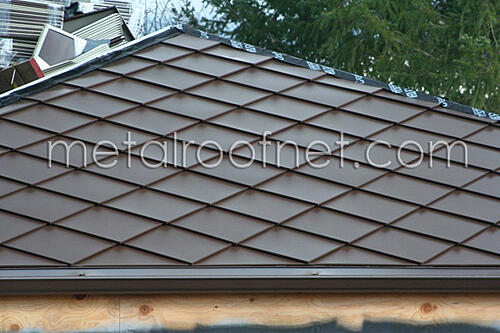 The owners wanted us to provide a color that would match some of the existing elements that had already been chosen, and thanks to the dozens of colors we can offer we were able to find a near exact match. The project is still under construction, but we already have a a happy client, a beautiful job and a distinctive, special, eco-friendly roof that will last the life of the building. Check back soon - we'll be posting photos of the completed project plus reviews from those involved as soon as we can!
Like the look of these diamonds shingles? We've got them in a range of colors, materials and sizes. Have a look, fill out our form or give us a call today.