Here's a progress shot of a beautiful contemporary home in California. The owner had a very specific vision in mind for the roof. He wanted something that would stand out in the neighborhood but also complement his very modern architectural style.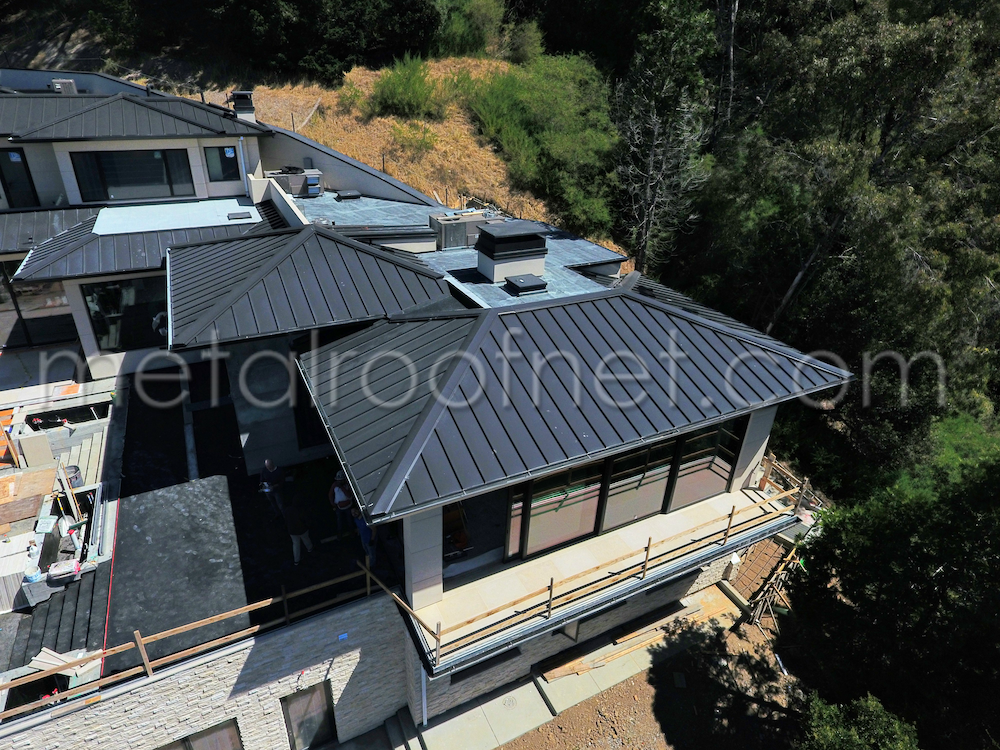 We designed and manufactured a steel panel roof system in our mechanical lock standing seam profile to ensure the right look and performance. Our ML-1.5 panel has exceptional wind resistance and his building site on the side of a mountain will certainly get plenty of wind.
What about the dramatic color of this roof? The matte black is Energy Star certified, so it won't negatively impact the temperature in the home, and it's low-gloss with minimal shine, which is something the neighbors will appreciate. And here's a bonus argument for this striking roof color - it's nearly the same color as solar panels, which means they blend in beautifully.
Stay tuned for more photos as this project progresses. And if you have a project of your own, we welcome the opportunity to answer your questions about our materials. Contact us today.