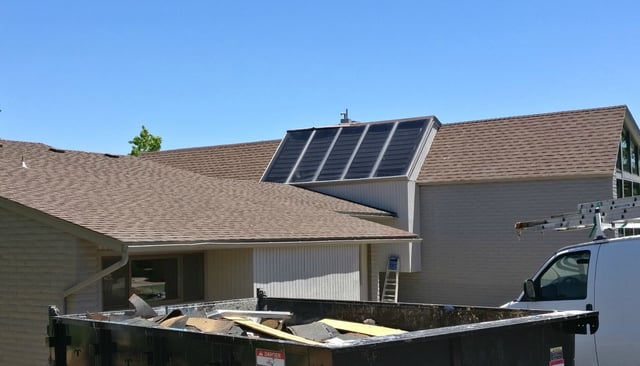 We're sharing another in-progress project because it's already obvious what a difference a new roof makes! Check out this before and after.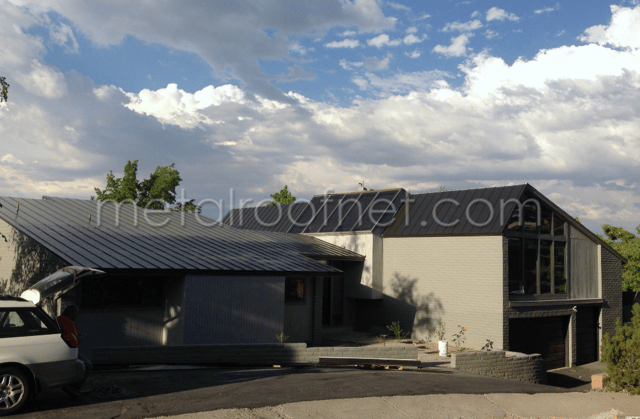 This residence in Reno, Nevada, was built in the 1970s with a wood shake roof and beige slump stone as its most significant architectural features. They may have been trendy at the time, but it's a dated aesthetic in 2017. The shake roof was replaced with asphalt shingles sometime in the last 15 years or so, and they were already showing their age.
The owners decided to upgrade the look of the entire home with a very modern metal standing seam roof. They changed the color of the stone, and just like that, the home looks sharp and contempary - and it isn't even complete yet!
If you have a project and you're considering metal roofing, we're happy to make some suggestions.
Contact us today.