While metal roofing offers more styles, shapes, finishes and colors than any other type of roofing material, it's still the classic standing seam panel that comes to most people's minds whenever the topic of metal roofing comes up. And when we supply material for a project like this one in Reno, Nevada, it's easy to understand why!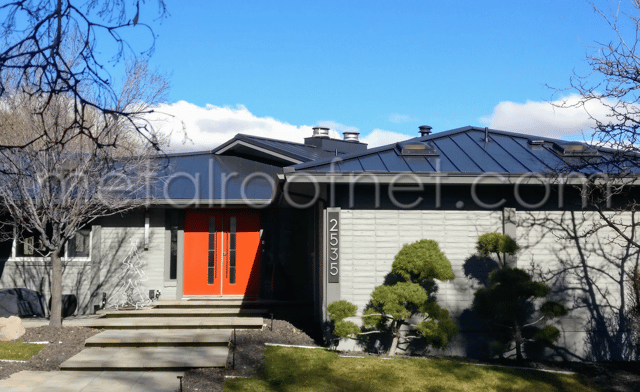 This project was a re-roof from old wood shakes and the owner wanted to not only solve all the weatherproofing issues old shakes cause (leaking, blowing off in the wind, cracking and splitting), but update the look of the home at the same time. Aiming for a decidedly modern color scheme and architectural theme, the owner wanted a roof that would embellish that theme and remove roof maintenance from the "list of things to do" for the rest of their lives.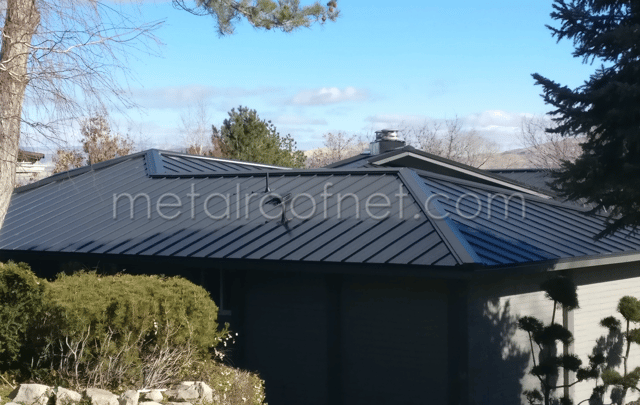 Metal Roof Network made the new metal roof (this one in finished steel) in our standing seam profile in low gloss matte black, and the result was striking and beautiful. Now the roof is not only secure for generations, but it completely changed the look of the home. Now it's a 21st century residence.
Have a project? We'd love to help! Contact Metal Roof Network today for your metal roofing needs.