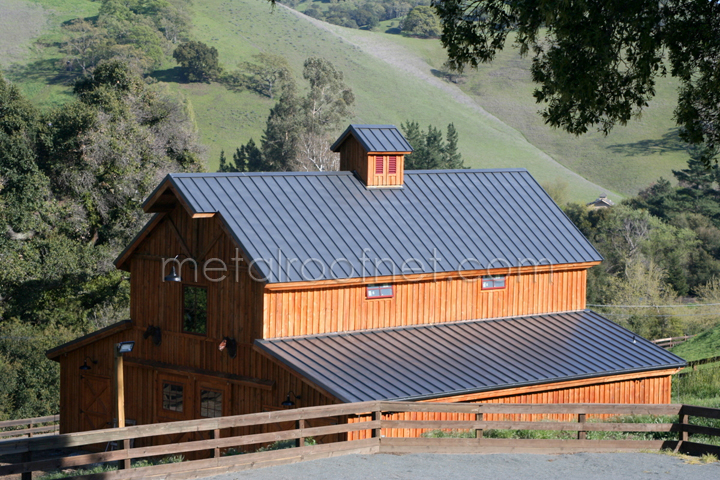 This is a recent project that turned out to be a lovely combination - our "Old Barn Tin" galvanized natural steel in a standing seam panel profile on, of all things, a barn! It's not an old barn, actually, but a rebuild of the original barn on that site that burned down. It was the unfinished, metallic gray of this particular metal that appealed to the owners, since it offered the exact look they were after - a rustic appearance with the added bonus of low-maintenance durability that will last for generations. Another bonus? Considering the circumstances of the old barn's demise, an incombustible and lightweight roof material that resists premature roof collapse is rather reassuring as well!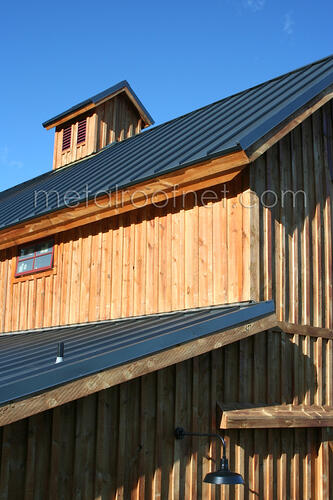 This metal roof is really one of the best choices for a barn - aesthetically, it has all of the rustic charm of an old galvanized barn roof, but our sophisticated, concealed fastener profile and slick, interlocking details offer superior durability to just about anything Mother Nature can fling at it. So not only does it look great, it performs even better. Win, win!
Want to know more about this or any of our metal roofing materials and profiles? Get a free estimate today, or check out our Resources page for all kinds of valuable, interesting free downloads relating to the roof that most interests you.