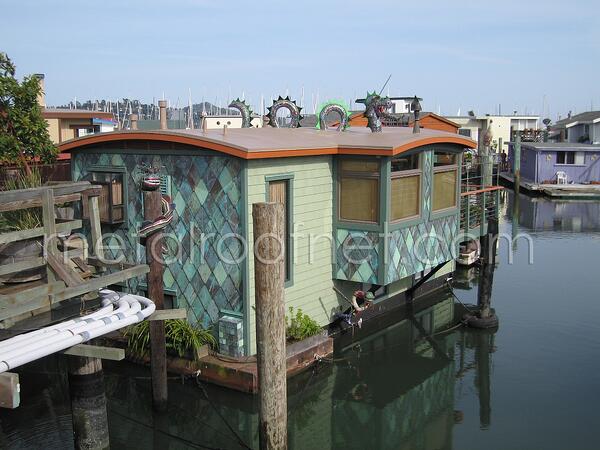 How cool is this?! These are copper diamond shingles in our Harlequin profile, chosen specifically by the homeowner to replicate the scales of a fish or reptile on the walls of this very unique and eclectic houseboat home in California. Because the copper shingles could be splashed with a patina solution to create an irregular pattern, they were the perfect choice. And on the walls of such a project, our copper roof shingles become sculpture instead of just a roof covering. Spectacular!
Copper was also an ideal choice for this corrosive coastal environment. One need only consider the copper-clad Statue of Liberty for proof. During its centennial renovation, the copper coating was one of the only major elements that didn't need replacement or significant renovation, despite 100 years of exposure to sea winds, driving rains and harsh sun!
Want to know more about copper roofing? Get our FREE Copper Roofing Facts & Details Sheet!