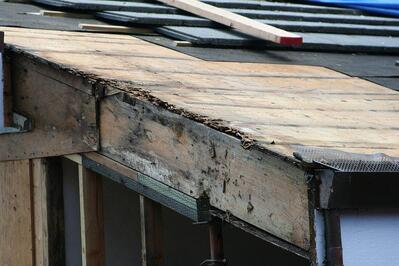 Before and after pictures are always fun, right? These ones show a 20-year old concrete tile roof that had to be replaced because so much water ended up seeping through. It was a big headache for the homeowners - the picture at left shows how big sections of the roof had to be torn up so the wood beneath could be replaced before the new roof was installed.
Below is an image of the roof prior to replacement - a pretty typical concrete roof.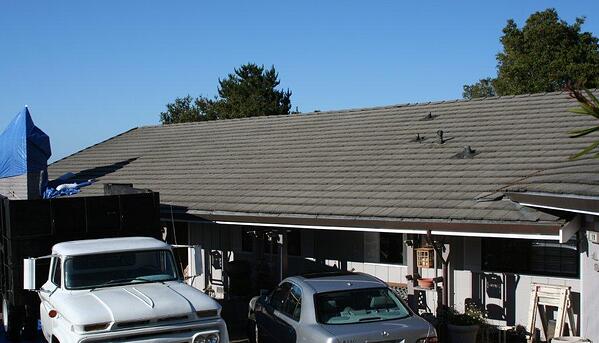 Here's a progress picture showing the installation of the new metal roof over its weatherproofing underlayment: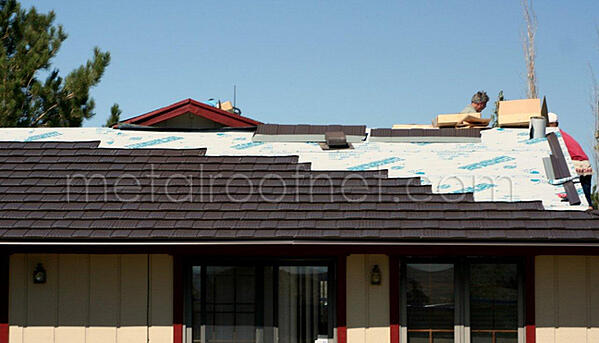 And here's the "after" picture of the beautiful new metal roof: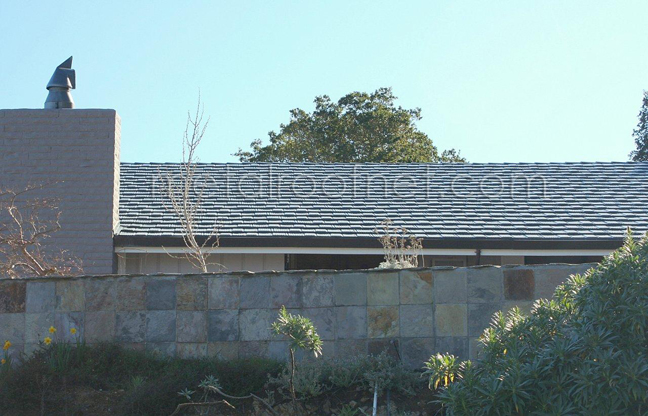 The client chose our finished steel shake - it was similar in profile to the square concrete tile they had, and the inherent benefits of this material were too good to pass up. The new roof is one tenth of the weight of the heavy old concrete, it's far more durable and long-lasting, and aesthetically, it offers more texture than the flat tiles.
If you're comparing concrete roofing to metal, get our free comparison sheet first and get the facts on these two materials. And if you already have a concrete roof and you need to replace it, it's worth your time to consider metal. Get our free re-roofing booklet too, and do your homework first.