One of the benefits of metal roofing is the many styles, colors and textures in which it's available. That means that someone who wants the look of a shingle roof or a tile roof is in luck - they can enjoy the aesthetics associated with these materials without the performance, lifespan and engineering drawbacks.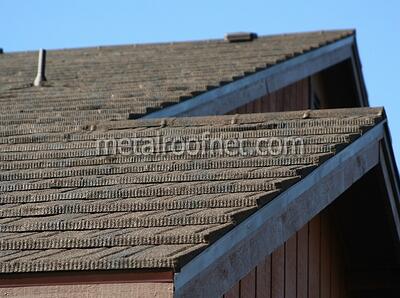 We offer shingles and shakes (which is code for a thicker shingle) in coated steel, aluminum and finished steel. For homeowners trying to replicate a cedar shingle, our coated steel is a great substitute - and it's not a fire hazard, either!
Other benefits of metal roofing? How about unbeatable durability and performance, fantastic lifespan, eco-friendliness, little to no maintenance and good looks, just to start.
Our coated steel roofing works well for those wanting the look of a concrete tile or steel. Because metal is so lightweight (the lightest of all roofing materials!), there's no need to consult a structural engineer when it's time to re-roof. You wouldn't want to skip that step if you decided to re-roof with heavy concrete roofing!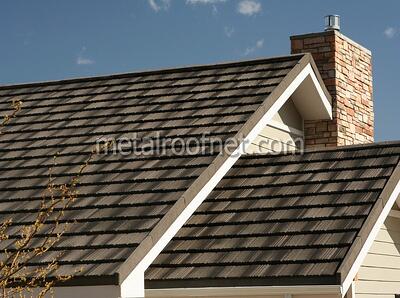 If you need a new roof, and you like a certain style of roofing, it's very likely that you'll find a metal roof that meets your aesthetic expectations - while bringing so many more benefits to the table.
Do yourself a favor and research your options a bit before diving into the re-roofing process. Metal roofing is a superior choice to just about any other product on the market today, and you owe it to yourself to see why. Download our free re-roofing booklet, browse our galleries, get a free estimate, and you'll see why!