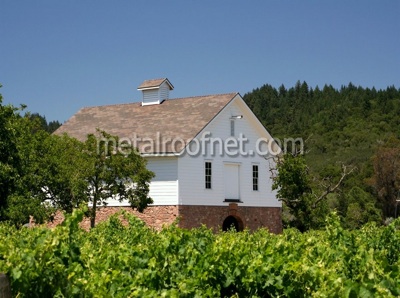 There's just nothing like a beautiful, solid copper roof. Of all the materials we supply, our favorite - and our specialty - has to be copper roofing. And it's not just because copper is beautiful.
We appreciate the stuff behind the beauty of this roofing material - the incredible lifespan, the unmatched performance and durability, the eco-friendly properties.
In no particular order, here are a few of our favorite copper roof projects.
First up is the beautiful and historic Civil War-era wine-marking barn at the Varozza Winery in the Napa Valley town of St. Helena. The reclaimed copper shingles, which we were able to source specifically for this project, are the perfect rustic yet elegant topping to this amazing structure.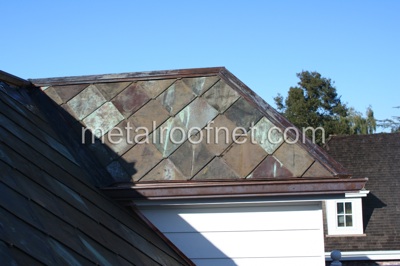 This stunning Old English country manor home in the Bay Area town of Atherton features our diamond shingles in copper. The shingles were hand-treated prior to installation to achieve an Old World patina affect - a brand new solid copper roof that looks centuries old.
Below is another take on our copper diamond shingles. They've been used as an accent on a mansard roof, and they work beautifully!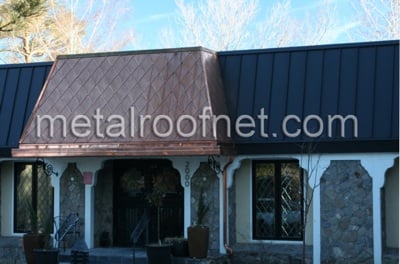 Enjoy these copper roof pictures, and if you're considering a copper roof, we'd love to talk. Call or click today, and let us help you specify, design or order the copper roof that's just right for your job.
For more copper roof pictures, we invite you to browse our gallery or check out our page on Houzz.